Healthcare Occupations
Advancements in health care have changed how we teach.
Our Health Care program has technology to give students an advantage in their learning. Explore a partnership with Mid-Michigan Medical Center to get a hands-on approach to your education.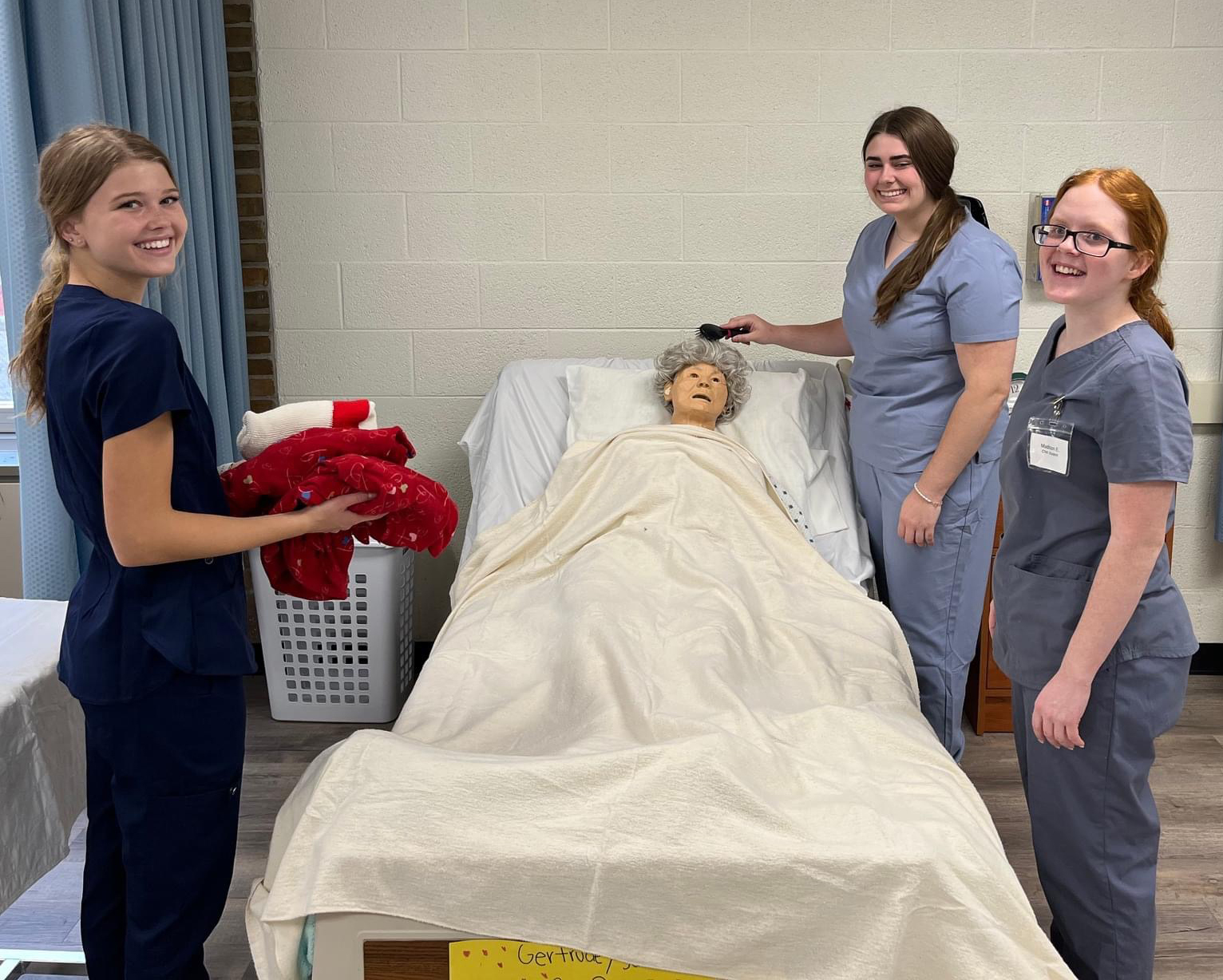 Practicing Safe Work Environment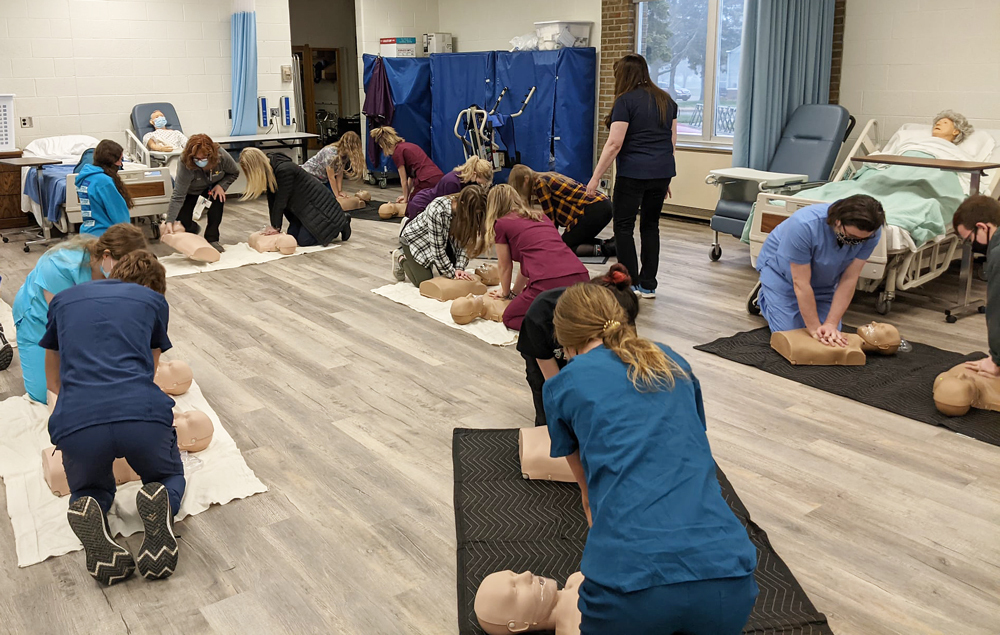 Students Earning Certifications in CPR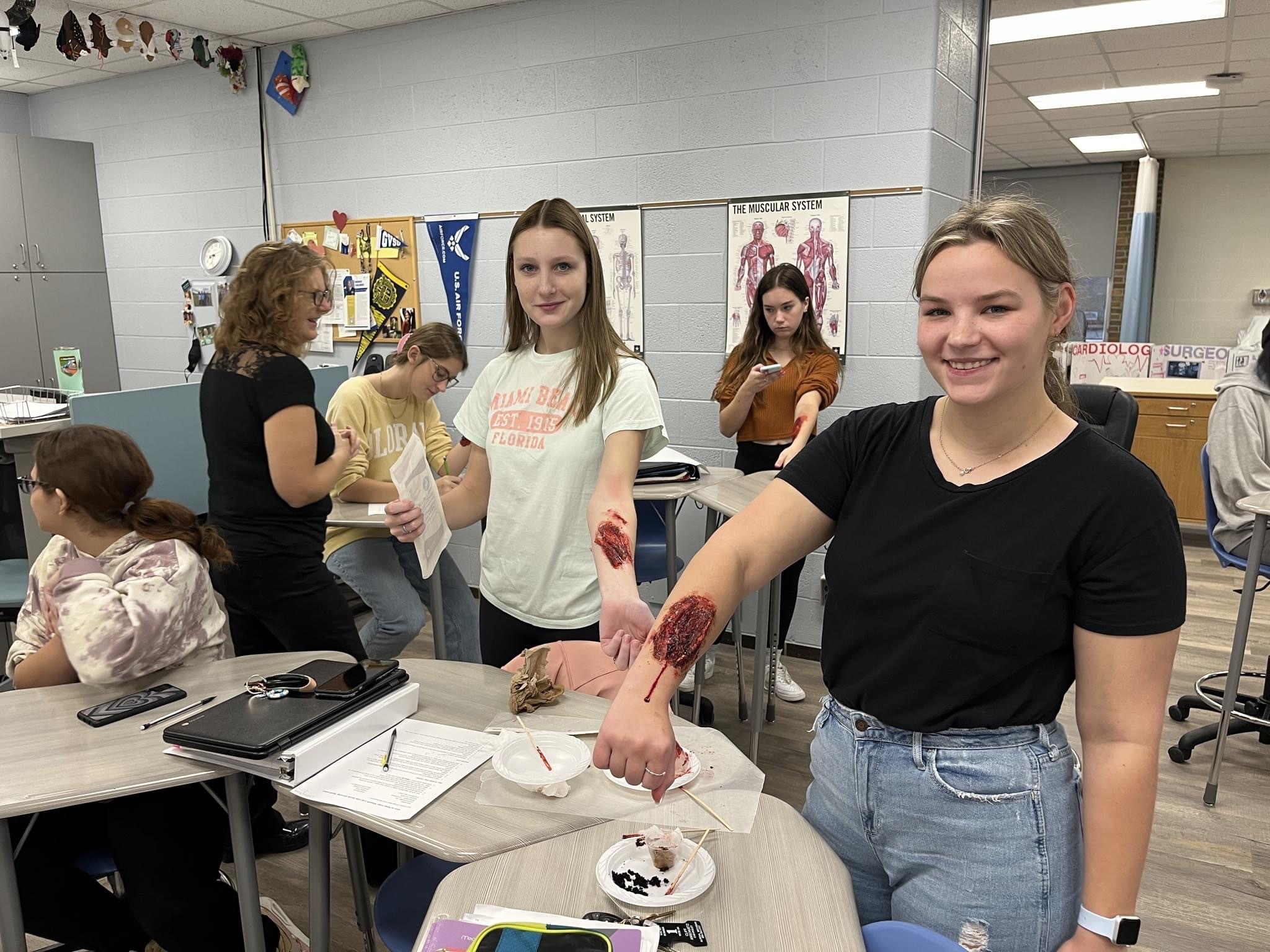 Hands On Practice in Wound Care
Are You Interested In . . .

Helping and taking care of people
Healthcare and medical environments
Health, nutrition and patient care
Healthcare Occupations will teach you . . .

Basic patient care and skills
CPR and First Aid
Communication and Medical ethics
Careers in Healthcare . . .

Certified Nurses Assistant
Licensed Practical Nurse, Registered Nurse
Pre-Med programs, Physical Therapy
Radiography, Medical Lab Technician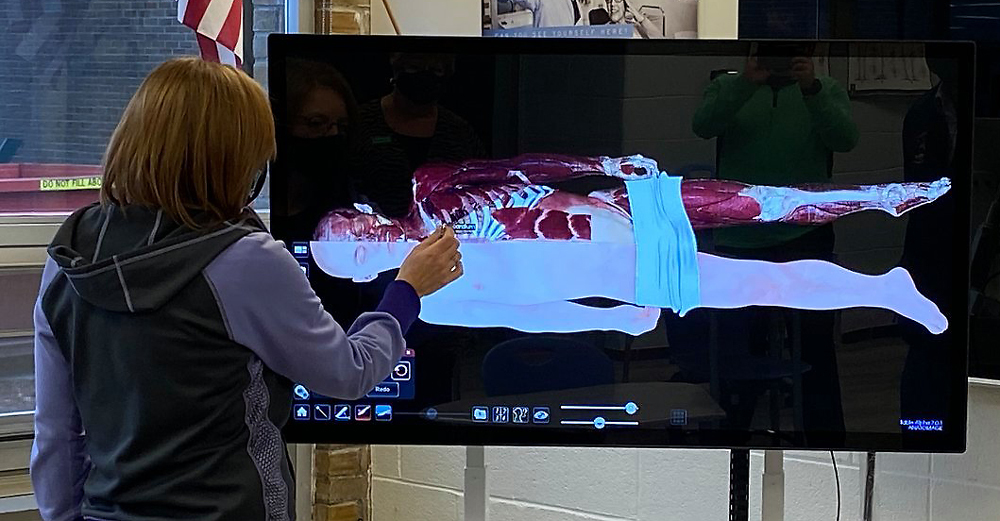 Have Fun - Get Involved

Health Occupations Students of America (HOSA) is a student leadership organization providing students a chance to compete in health related events.
Work as a HOSA team in community events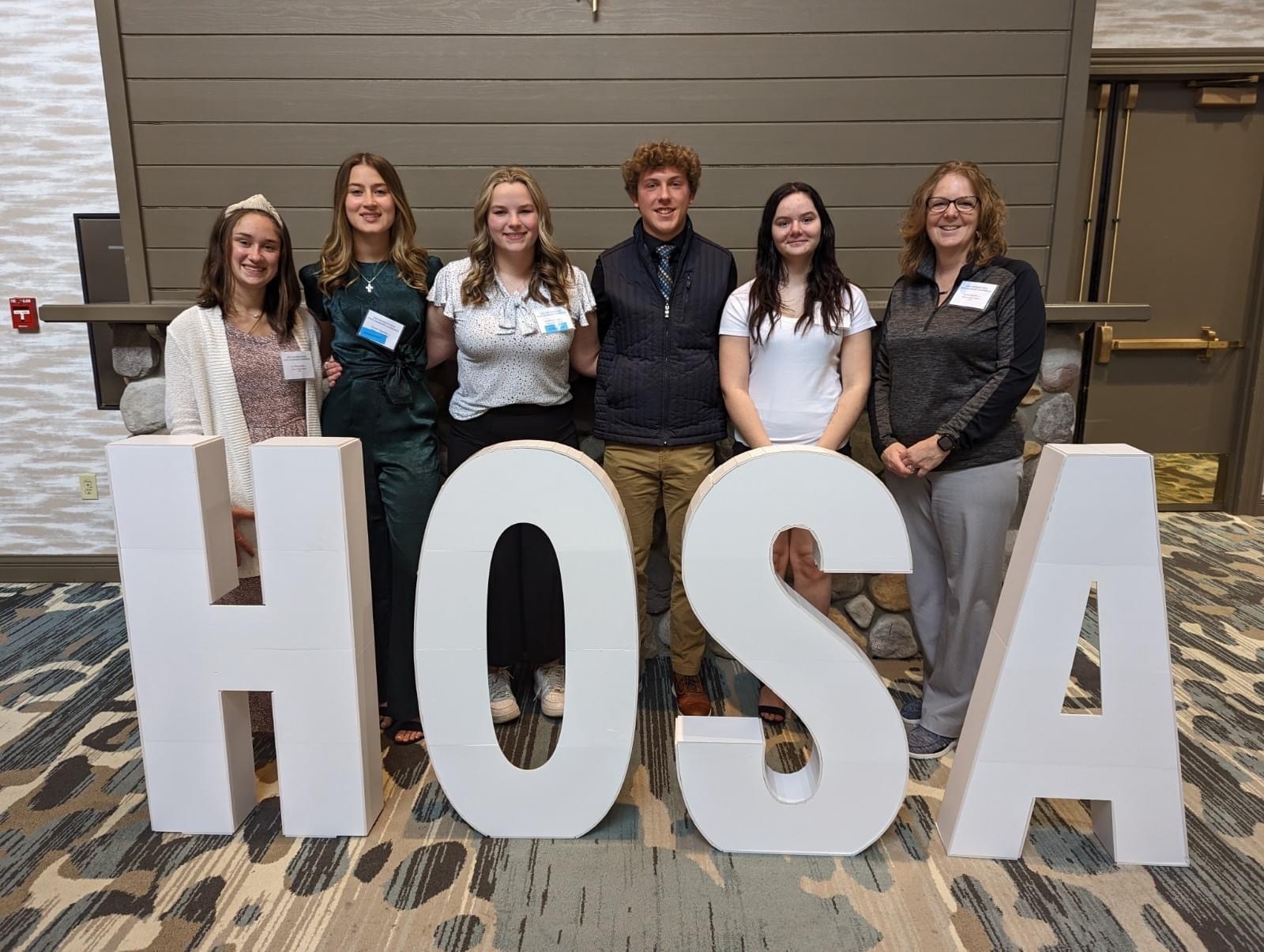 Earn College Credit & Certifications

ARTICULATED CREDIT – By identifying comparable coursework, your high school has partnered with local colleges to create agreements that give you FREE COLLEGE CREDIT for the high school classes you are taking that have equivalent content as college classes.

DIRECT CREDIT/CONCURRENT ENROLLMENT – Students earn college credit by taking college-level courses taught by credentialed instructors at their high school. There is a fee associated with this type of credit
Tour Our Lab
Take a look at our 360° tour of our state-of-the-art learning lab.
To schedule an in-person tour of our Career & Technical Education programs contact CTE Director Joyce McCoy at email: mccoyj@alpenaschools.com
Healthcare Occupation Courses
Some courses have prerequisites and require instructor approval. For complete course descriptions and prerequisite requirements click here to visit our district course catalog.
Healthcare Occupations Cluster

This course is for students considering post-secondary programs such as physician, physician assistant, nursing, nurse aide, radiology, physical therapy, occupational therapy, pharmacy, dietitian or other health related careers.
Healthcare Occupations "B" Certification Section

This is a continuation of section A. The class will cover vital signs, anatomy and physiology, First Aid and CPR certifications, patient care and monitoring and job ready skills. Numerous skills will be practices with an option of obtaining a Nurse Assistant State Certification at course completion.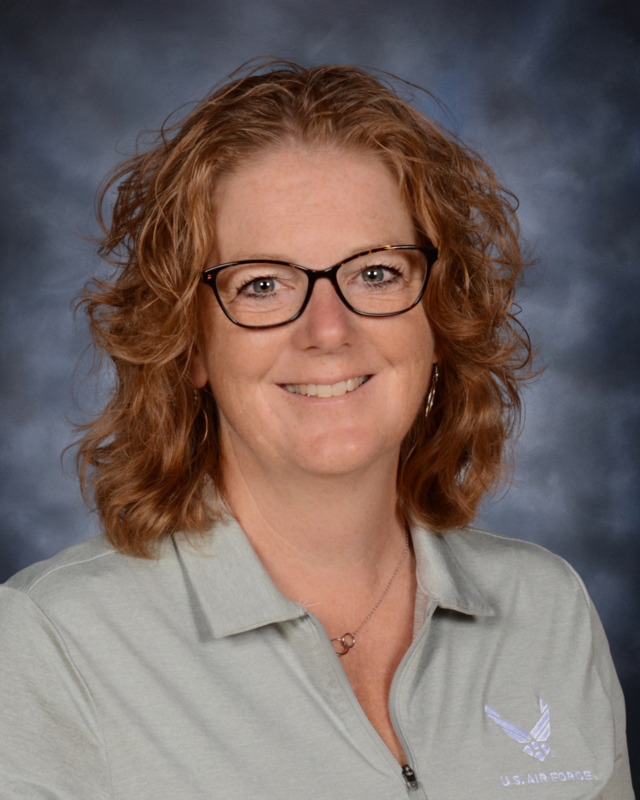 Jennifer Spomer
Health Occupations Instructor