Calendar

Previous

June

2021

Next

S
M
T
W
T
F
S
1
2
3

Jun 3

9:30 AM to 9:45 AM

Last Day for Students

Calendar:

Ella White Elementary Calendar

5:30 PM to 6:30 PM

Special Board Mtg. - Negotiations Closed Session

Calendar:

District Calendar

Special Meeting – Closed Session [Negotiations [MCL 15.268 (c)]]


MCL 15.268(c) - For strategy and negotiation sessions connected withthe negotiation of acollective bargaining agreement if either negotiating party requests a closedhearing.

The closed session is the only item onthe agenda. The Board will conduct no other business.

GerryLudwig Board Room, 2373 Gordon Road, Alpena, MI 49707

Citizens/Delegations to Address the Board.

Citizens wishing to address the Board may email their comments to the Board secretary by 4:30 p.m. at kneeshawl@alpenaschools.com or use the following link to read the Guidelines for Addressing the Board during a meeting.

[All persons addressing the Board must stay within three minutes unless the president or his designee makes an exception. This portion of the meeting is limited to thirty minutes.]




4

Jun 4

Last Day for Students

Calendar:

District Calendar

9:00 AM to 9:15 AM

No Students for Ella White

Calendar:

Ella White Elementary Calendar

5:00 PM to 5:15 PM

Eagle Edition News (via Schoolmessenger)

Calendar:

Ella White Elementary Calendar

5
6
7

Jun 7

5:30 PM to 7:30 PM

Board Workshop - Supt. Eval Tool Training

Calendar:

District Calendar

8

Jun 8

11:00 AM to 4:00 PM

Walk in advising at ACC 11-4

11:00 AM to 4:00 PM

Walk in advising at ACC 11-4

Calendar:

Early College Calendar

9

Jun 9

2:00 PM to 5:00 PM

Walk in Advising at ACC 2-5

2:00 PM to 5:00 PM

Walk in Advising at ACC 2-5

Calendar:

Early College Calendar

10
11
12
13
14

Jun 14

9:00 AM to 9:15 AM

Special Board Meeting - 2021 Tax Levy Rate

Calendar:

District Calendar

06.14.21 Agenda

On March 30, 2021 at their regular meeting, the Alpena County Board of Commissioners approved a resolution to declare a state of emergency in Alpena County, which allows the local government as well as townships, city and school boards to meet by virtual means, should they feel the need to do so, through the end of June, 2021. As a result, all school board members may attend, be counted toward a quorum, deliberate, and vote electronically during this period.

Join Zoom Meeting at www.Zoom.us

Meeting ID: 873 3475 8233
Password: apsboe

Dial by phone and join audio only:
+1 312 626 6799 US (Chicago)

Meeting ID: 873 3475 8233
Password: 726313

10:30 AM to 11:30 AM

Property Committee

Calendar:

District Calendar

06.14.21 Property Committee Agenda

This meeting will be held in-person in the Gerry Ludwig Board Room, 2373 Gordon Rd., Alpena, MI 49707.

Effective June 7, masks are recommended in Alpena Public Schools for all staff and students. This recommendation extends into summer school, summer athletic camps, and all school-related activities. Thank you for your patience and understanding during an extremely challenging time for all. We appreciate your continued support.

Please review these CDC guidelines:

| | |
| --- | --- |
| Fully vaccinated or Medically cannot tolerate a face mask | People do not need to wear masks. |
| Unvaccinated | The CDC strongly recommends mask usage indoors, outdoors and in crowded situations for unvaccinated people, including children. |
| Weakened immune system | The CDC recommends masks and distancing. |

15

Jun 15

9:00 AM to 10:00 AM

C&T Committee

Calendar:

District Calendar

06.15.21 C&T Agenda

This meeting will be held in-person in the Gerry Ludwig Board Room, 2373 Gordon Rd., Alpena, MI 49707.

Effective June 7, masks arerecommended in Alpena Public Schools for all staff and students. This recommendationextends into summer school, summer athletic camps, and all school-relatedactivities. Thank you for your patience and understanding during an extremelychallenging time for all. We appreciate your continued support.

Please review these CDC guidelines:

| | |
| --- | --- |
| Fully vaccinated or Medically cannot tolerate a face mask | People do not need to wear masks. |
| Unvaccinated | The CDC strongly recommends mask usage indoors, outdoors and in crowded situations for unvaccinated people, including children. |
| Weakened immune system | The CDC recommends masks and distancing. |

10:30 AM to 11:30 AM

Policy Committee

Calendar:

District Calendar

Starting June 1, 2021 the Alpena Public Schools Board of Education will hold their meetings in-person at its traditional meeting location in the Gerry Ludwig Board Room, 2373 Gordon Road, Alpena, MI. This meeting location is designed to encourage and maintain 6 feet physical distancing from one another to the extent possible.

Effective June 7, masks arerecommended in Alpena Public Schools for all staff and students. This recommendationextends into summer school, summer athletic camps, and all school-relatedactivities. Thank you for your patience and understanding during an extremelychallenging time for all. We appreciate your continued support.

Please review these CDC guidelines:

| | |
| --- | --- |
| Fully vaccinated or Medically cannot tolerate a face mask | People do not need to wear masks. |
| Unvaccinated | The CDC strongly recommends mask usage indoors, outdoors and in crowded situations for unvaccinated people, including children. |
| Weakened immune system | The CDC recommends masks and distancing. |

16

Jun 16

11:00 AM to 12:00 PM

Exec/Personnel Committee

Calendar:

District Calendar

06.16.21 Executive/Personnel Committee Agenda

This meeting will be held in-person in the Gerry Ludwig Board Room, 2373 Gordon Rd., Alpena, MI 49707.

Effective June 7, masks are recommended in Alpena Public Schools for all staff and students. This recommendation extends into summer school, summer athletic camps, and all school-related activities. Thank you for your patience and understanding during an extremely challenging time for all. We appreciate your continued support.

Please review these CDC guidelines:

| | |
| --- | --- |
| Fully vaccinated or Medically cannot tolerate a face mask | People do not need to wear masks. |
| Unvaccinated | The CDC strongly recommends mask usage indoors, outdoors and in crowded situations for unvaccinated people, including children. |
| Weakened immune system | The CDC recommends masks and distancing. |

17
18
19
20
21

Jun 21

5:30 PM to 7:30 PM

BOE Meeting

Calendar:

District Calendar

22
23

Jun 23

10:00 AM to 11:00 AM

Finance Committee

Calendar:

District Calendar

24
25
26
27
28

Jun 28

5:30 PM to 6:30 PM

Special Board Meeting - Budget

Calendar:

District Calendar

29
30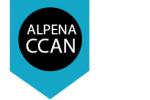 Alpena CCAN
Alpena Career & College Access Network
June 3, 2021
APS Retiree Video for 2021
A video honoring all of this year's APS retirees has been published. To view the video, follow the link!
Alpena Public Schools offers its thanks for all their years of service and wishes all its retirees a long, happy and healthy retirement.
Annual Reports
Beginning with the 2009-10 academic year, the State of Michigan has provided families, communities and schools with a comprehensive report of school progress. This Annual Education Report (AER) takes data collected from schools on student achievement and teacher qualifications and presents this along with information on school and district Adequate Yearly Progress (AYP) status. Combined with the appropriate building or district Cover Letter, these two documents give a complete report that meets the requirements of the Federal No Child Left Behind Act of 2001 (NCLB) and Michigan's PA 25 of 1990.
These documents may be viewed online or downloaded and printed (warning: some documents are lengthy). Buildings are listed below alphabetically with the full district report at the end.
Ella White Elementary Cover Letter
Ella White Elementary AER

Wilson Elementary Cover Letter
Wilson Elementary AER
Alpena Public Schools District Cover Letter
Alpena Public Schools District AER