Welcome to online learning through Alpena Public Schools!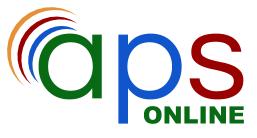 Being in the public school setting and part of its social life is best for many students, but it does not fit everyone. Online learning provides another avenue for students to take classes and earn credits toward a high school diploma.
Are you home-bound, homeschooled, have serious medical issues, or not enrolled/going to school? Maybe you feel other students are holding you back or you want to work at your own pace? Maybe you can't fit that class you need or want into your current schedule? Through the APS Online Education program, Alpena Public Schools offers courses in every subject, grades K through 12, taught by certified on-line instructors. Best of all, it's free to students in Michigan.
What to do next? You can...
Certified online instructors for students to interact with for each course
A local teacher to act as a mentor to keep students on track and parents informed
Access to many different curriculum providers with thousands of classes to choose from
APS Online students can also participate on the local sports teams at TBJH and AHS (regular fundraising or team fees apply)
All of these things are provided at no cost to you.
APS Online, any time, any place, any pace.
Call (989) 358-5170 or Email Matt Poli polim@alpenaschools.com for more information.
Start the enrollment process now!
1: Who is eligible for enrollment?
Any Michigan resident under the age of 20 in grades K-12
2: How do I enroll?
Follow the steps on the Enrollment Page or call 989-358-5047
3: Will the program provide me with a computer if I don't have one?
All APS Students in grades 6-12 are provided with a district-issued Chromebook. If you are new to APS, your device can be picked up at either TBJH or AHS/ACES.
K-5 students may elect to sign out an APS Chromebook from their home school for the duration of their Online classes. These devices will need to be returned at the end of the semester or school year.
If your student (grades 9-12 ONLY) elects to take an elective that requires a laptop instead of a Chromebook, one can be signed out from Craig Barrett at AHS.
4: Are there enrollment deadlines?
Students looking to be enrolled as 100% online learners for Fall, 2021 must be registered by August 13, 2021 (any request after that date must be made through the office of Curriculum, Instruction, and Assessment). Students in grades 6-12 looking to take online classes must sign-up with their Counselor by the first day of classes on August 30, 2021.
5: Upon completion of the program, will I receive a diploma?
Students that participate receive the diploma of the school they are registered under, either Alpena High School or Aces Academy
6: What is your curriculum based upon?
All courses are aligned with the state of Michigan Common Core Standards
7: Do you have highly qualified teachers for each subject?
Yes. Teachers are required to be highly qualified and certified in the subject area
8: Do you have more than one online provider to choose from?
Yes. We use Fuel Education most of the time but we also have access to EdisonLearning, Lincoln Learning Solutions, Edgenuity, Edmentum, MVS, K12, BYU, KHAN Academy, Odysseyware and the University of Nebraska-Lincoln HS
9: Do you accept students with a previous or active IEP?
Yes, but an IEP must be held stating that the APS Online program is the best placement for the student
10: Do you have tutoring programs available if I need help?
MORE INFO TO COME
11: Can my son or daughter participate on the TBJH or AHS sports teams?
Yes. APS Online students are considered regular students of the school they are registered under. All MHSAA qualifications must be met just like a regular student though (passing at least 4 classes, GPA 1.6 or above the previous semester, etc.)
12: If I currently home school will I have a choice in what classes my son or daughter takes?
Yes. Our counselors have shown to be flexible in coming up with a plan of courses that will lead to graduation and a high school diploma.
13: Where can I find detailed course descriptions?
For more information visit the GenNET Course Catalog or the Michigan Online Course Catalog
Currently Home Schooling?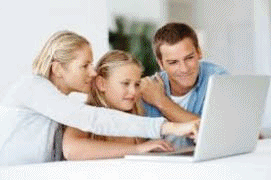 Why pay for curriculum and materials when you can receive them for free as part of the APS Online program? Through the APS Online Education program, Alpena Public Schools offers courses in every subject from grades K through 12 taught by certified on-line instructors.
Enjoy the benefits of home schooling without the cost! Help is available in getting started and working through the process. Our counselors will work with you to come up with a plan for graduation that contains flexible course choices. Receive one-on-one instruction from subject area specialists and no more grading assignments yourself, unless you want to.
Stay involved with available guardian accounts to monitor your student's progress. Your son or daughter will also be able to participate on the local sports teams here at AHS and TBJH. Laptops or daily computer lab use provided if needed and after school tutoring programs are available. Best of all it's free for students in Michigan.
APS Online Features
Grades K-12
Full or part-time
Free tuition
Flexible scheduling
Daily computer lab use if needed
After school tutoring programs available
Participate on local sports teams at AHS and TBJH
Want a single online class?
If the course you want isn't offered in the traditional setting, or you just can't fit the class you want into your schedule with your other traditional courses, online classes may be the alternative you are looking for. Students can take up to two Online courses per semester without being considered full-time Online Students. The online course that you want would just replace one of the hours in your regular school day.
Interested? Make an appointment to see your counselor!
APS Online
Nancy Abram
Online Mentor
Kristina Copping
Online Mentor
Kelly Maciejewski
Office Assistant
Catherine Rabbideau
Online Mentor