Alumni Hall of Fame
James Arbuckle, Class of 1957
Inducted 2004

Mr. Arbuckle is a distinguished hometown business man and community member. He has an extraordinary work record serving as the CFO for Besser Company, a Besser Company member on the Board of Directors, a member of the Alpena General Hospital Board of Trustees, a member of the Jesse Besser Museum Board of Directors, an Alpena Public Schools Board of Education member, AHS Band Booster, violinist for the Alpena Symphony Orchestra, and the director/conductor of the Besser Male Chorus. Mr. Arbuckle's work record is even more exemplary because of his more than forty years of service for Besser Company. He has also received the ACC Friend of the College Award and the Four Avenues of Rotary Service Award.
Donald Browne, Class of 1951
Inducted 2006

Mr. Browne graduated as valedictorian and subsequently earned his bachelor's, master's, and Ph.D. degrees from University of Michigan. He took a post with the U.S. Foreign Service from 1960-63, serving in Tunisia and Guinea, then entered the field of higher education, teaching for a year at Boston University and another year at Purdue. In 1966 he signed on with the University of Minnesota and continues in that post as a professor of communication. Along the way he has earned many honors, among them: a Fulbright-Hays award to teach at American University in Beirut in 1973, a NATO fellowship in 1980, and the National Association of Broadcasters' Electronic Media Book of the Year award in 1990. A recognized expert in the field of communications, he has written six books, all dealing with the electronic media. He is also an accomplished trombonist and has played with symphony orchestras around the world!
Heather Bullen, Class of 1994
Inducted 2013

A 1994 Magna Cum Laude graduate of Alpena High School, Dr. Heather Bullen's well-rounded experience at AHS provided the foundation for her passion for teaching and mentorship. Dr. Bullen earned her B.A. in Chemistry from Albion College and a Ph.D. from Michigan State University in 2002, where she was honored as the most outstanding female graduate student. She completed postdoctoral work at Iowa State University's Ames Laboratory-Department of Energy and then became an Associate Professor of Chemistry at Northern Kentucky University in 2004. A fierce advocate for education, independent thinking and scientific research, she served as a mentor, friend and supporter for her research students during her tenure, making an indelible mark on the university and the chemistry community at large. Her research targeted medical delivery systems that could breach the blood-brain barrier to allow advances in drug delivery for brain cancer, HIV dementia, Alzheimer's and Parkinson's disease. A believer in cultivating budding female scientists, Dr. Bullen organized community outreach programs to help engage and empower young female scientists in schools across the greater Cincinnati area. Dr. Bullen was perhaps most proud of the efforts of her student research teams, where she helped create a new generation of well-rounded, interesting and passionate professionals who firmly understood that science could, in fact, be wicked cool, with all of them going on to establish successful careers in related fields. Dr. Bullen lost her short battle with colon cancer in 2012.
David Cloft, Class of 1993
Inducted 2012

A Magna Cum Laude graduate of Alpena High, Dave participated in a variety high school activities including Knowledge Bowl, FFA, National Honor Society, and Bike and Boot Crew. He also was the AHS Rifle Team Captain. He graduated from the United States Military Academy at West Point in 1997 and served as an Armor Officer for six years, later transitioning to year-round service with the Army Reserve as an Operations Research and Systems Analyst. Dave holds a Master's Degree in Systems Management and Operations Research from the Florida Institute of Technology. Dave has excelled in competitive rifle shooting, which he began at age 10. Within two years he had won the Michigan Junior State Championship. Since then, he has won seven U.S. National Team and Individual Championships and has set eight individual U.S. National Records in addition to multiple state championships. He won the Andrus National Trophy for Palma Shooting at the US National Championships and placed 15th at the World Championships in 2011 in Brisbane, Australia. He is a Distinguished Rifleman in both Highpower Service Rifle and NRA Smallbore Rifle Prone, as well as a member of the President's Hundred. He was recently selected to serve as the Captain of the U.S. National Rifle Team. While serving in Germany, he was knighted by the Princess of Buedingen, Germany for winning the Schutzenfest - the only American to do so in the competition's 657-year history.
Richard Cook, Class of 1965
Inducted 2006

Mr. Cook graduated as valedictorian of his Alpena High Class of 1965 and went on to the University of Michigan for a bachelor's degree in chemistry and then to Princeton University to earn a master's and a doctorate. He joined the faculty at Kalamazoo College and rose up through the ranks to become provost in 1989. In 1966 he accepted the presidency of Allegheny College and continues in that post. Among Dr. Cook's credentials: appointment to the Love Canal Science Advisory Board, a role as a visiting scientist for the Institute for European Environmental Policy, and appointment to the Brookings Institute Working Group on Government Accountability.
Dick Crittenden, Class of 1976
Inducted 2011

Mr. Crittenden is the second generation of the Crittenden family to lead DeVere Construction. He was named president and CEO of the company in 1992. DeVere has completed concrete products plants, schools and university facilities, local and state correctional facilities, fire fighting training facilities, healthcare facilities, casino and resort properties, municipal buildings, industrial construction, and financial and retail establishments. He has put Alpena on the map as DeVere continues to form partnerships around the United States. Mr. Crittenden has also played a significant leadership role in many community service organizations, booster clubs and has been a board member of many local entities.
Carey Deadman, Class of 1978
Inducted 2015

After high school graduation, Mr. Deadman received a Bachelor of Arts degree from the University of North Texas in 1983 and a Master of Arts at Northern Illinois University in 1985. Carey has been a sought after trumpet player in the Chicago music scene ever since, having performed with the Beach Boys, Frankie Valli, Barry Manilow, Barbara Streisand and other hit makers. Carey has also arranged and orchestrated music jingles for TV, radio, and the internet, as well as for some famous personalities such as Frank Sinatra, Paul McCartney, Leann Rimes, and Diana Ross. His credits include performances with Faith Hill, Celine Dion, Michael Buble and in the pit orchestra of Chicago Theatre productions of Wicked, Jersey Boys, or The Producers. Carey inspires young artists today as adjunct faculty at Chicago area colleges and universities. Carey and his wife reside in Elmhurst, Illinois.
Paul Dickinson, Class of 1973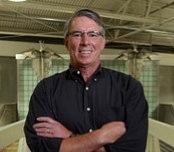 Paul Dickinson, born and raised in Alpena and graduated from Alpena High School in 1973. He is the son of Thomas and Florence Dickinson. Paul and his wife Cindy live in Grand Rapids and have three children Angela, Jacqueline and Thomas. Paul makes his second residence at the historical Henry Home on State Street here in Alpena. Paul offers insight and intuitive knowledge that comes from growing up in this lakeshore community. Personally committed to Alpena, he has been involved in several community projects, including the development of the Alpena Community College Master Plan. He also served as the architect for the County of Alpena's Thunder Bay Recreation Center, Northern Lights Arena and the Alpena Events Complex known as the A-Plex.
After high school he attended Alpena Community College, and then the University of Michigan where he graduated with a Bachelor's Degree in Architecture in 1982 and a Master's Degree in Architecture in 1984. He initially worked for the University of Michigan Hospital Design Office until joining the distinguished architectural and engineering firm of Albert Kahn Associates in Detroit. In 1988 he founded the now 31-year-old firm of Integrated Architecture (commonly called IA) in Grand Rapids to create an exceptional, unconventional firm where talented individuals could excel in their craft.
Over the past 30 years, IA clients have ranged from large multinational corporations to small, local non-profit organizations. Registered to practice in 40 states, projects can be found a few miles away from the IA office in Grand Rapids to Washington, D.C., and from California to Texas and Florida. IA was among the first architecture firms in the nation to create LEED certified buildings, and in 2007 the magazine, Architecture, identified Integrated Architecture as one of the five most recognized sustainable firms in the nation. Under Paul's leadership the firm grew quickly, as talented professionals moved to Grand Rapids and joined the team. Less than 20 years after its founding, IA was named the American Institute of Architects Firm of the Year for Michigan. Integrated Architecture is the youngest firm ever to receive the prestigious award, which traditionally has gone to 50-year-old plus firms on the east side of the state. In presenting the award, the American Institute of Architecture recognized Integrated Architecture for its "impressive resume of iconic projects that have helped redefine the way architecture is practiced in West Michigan and across the country. Local landmarks include the IA Learning Center Office at Cascade and I-96. Its falling wall sculpture and silver shingles illustrate IA's ability to successfully challenge the status quo."
Paul has received numerous professional awards, including many local, state and national American Institute of Architects awards, the International Good Green Design, International Design Award, AIA Committee on the Environment Green Building Award, Sustainable Buildings Industry Council Top Green Building Awards, numerous Associated Builders & Contractors awards and Business Week Magazine "Good Design is Good Business Award". Integrated Architecture has been recognized numerous times by the National Association of Business Resources as one of Michigan's "Best & Brightest Sustainable Companies to Work For."
Lisa M. Dietlin, Class of 1981
Inducted 2010

Ms. Dietlin has been in the field of philanthropy and development for over twenty-five years. She completed a Master's degree in Philanthropy and Development from Saint Mary's University in Minnesota. Lisa is the president and CEO of Lisa M. Dietlin & Associates. She is a respected leader in the development field. Lisa is actively involved in numerous nonprofit boards throughout the country and is a frequent speaker at conferences and lectures. In addition to being president and CEO of her own business, Lisa is an adjunct professor at Northwestern University.
James Dutcher, Class of 1951
Inducted 2003

Mr. Dutcher of Eden Prairie, Minnesota was Big Ten Collegiate Basketball Coach of the Year in 1980 and 1982. He is now vice president of RBC Dain Rauscher, Canada's ninth largest securities firm. Mr. Dutcher actually began his long and storied career as a physical education teacher in Alpena Schools.
Faith Egli, Class of 1984
Inducted 2002

Ms. Egli became a golf professional just four years after her graduation from AHS and in 1989 played in the Women's U.S. Open. She had been the Northern Ohio PGA Women's Champion, has earned a Lifetime Achievement Award from the PGA, holds title to several pro golf tournaments, and is a State of Michigan Women's Amateur Gold Medalist. Currently a golf pro in North Canton, OH, Ms. Egli is also a very active volunteer, conducting free clinics for children and teens, working with the Cleveland Sight Center to teach blind people to play golf, volunteering for the U-M golf camps, and organizing the Congress Lake Caddy Scholarship Fund which in 5 years has presented over $175,000 in scholarships to caddies. As of 1995, Ms. Egli achieved Teaching Division Class A status, making her one of fewer than 50 women golf teachers in the U.S. meeting both PGA and LPGA requirements.
Larry Elliott, Class of 1971
Inducted 2011

Mr. Larry Elliott has been a television news journalist since 1975 and has worked for WJRT ABC 12 in Flint, Michigan since 1980. He is currently a news anchor, co-anchoring ABC12 This Morning from 4:30am to 7am and ABC12 News at Noon on weekdays. Mr. Elliott has received over a dozen awards for his work, including three Michigan Emmy Awards. As part of his work as a broadcast journalist, he has traveled to Japan, Guatemala, Honduras, Grand Cayman Island and Sweden to report stories. As a past member of the board of directors and past president of the Great Lakes Shipwreck Historical Society, Mr. Elliott was part of three expeditions to the Edmund Fitzgerald. He is the treasurer of the Frankenmuth International Aid Foundation, a non-profit organization supporting the work of Frankenmuth missionaries Dr. Larry & Lori Whiting who are currently serving in Honduras. In his "spare" time, he is a licensed captain of the Frankenmuth riverboat Bavarian Belle. Mr. Elliott resides in Flint.
Tim Fitzpatrick, Class of 1969
Inducted 2010

Mr. Fitzpatrick began working at the age of 13 in the restaurant business. He attended Alpena Community College, and after years of working and learning the restaurant business, Tim bought his first Kentucky Fried Chicken business in Goshen, Indiana and continued buying KFC, Taco Bell and Long John Silver outlets in 37 cities throughout Michigan, Wisconsin and Indiana. Tim is the founder and president of WMCR Corporation, Manco Corporation and MEIG Enterprises, all headquartered in Alpena. Tim is the Chairman of the Board of Bank of Alpena, and director on the Board of the River's Edge Golf Course. Tim participates in numerous community service projects. He sponsors the Survivor's Reception for Relay for Life, he is a supporter of Art in the Loft, a financial supporter of M-PAC, a member of Alpena Regional Medical Center's Keystone Society and helped fund the Cancer Center garden area.
Garrett R. Francis, Class of 1992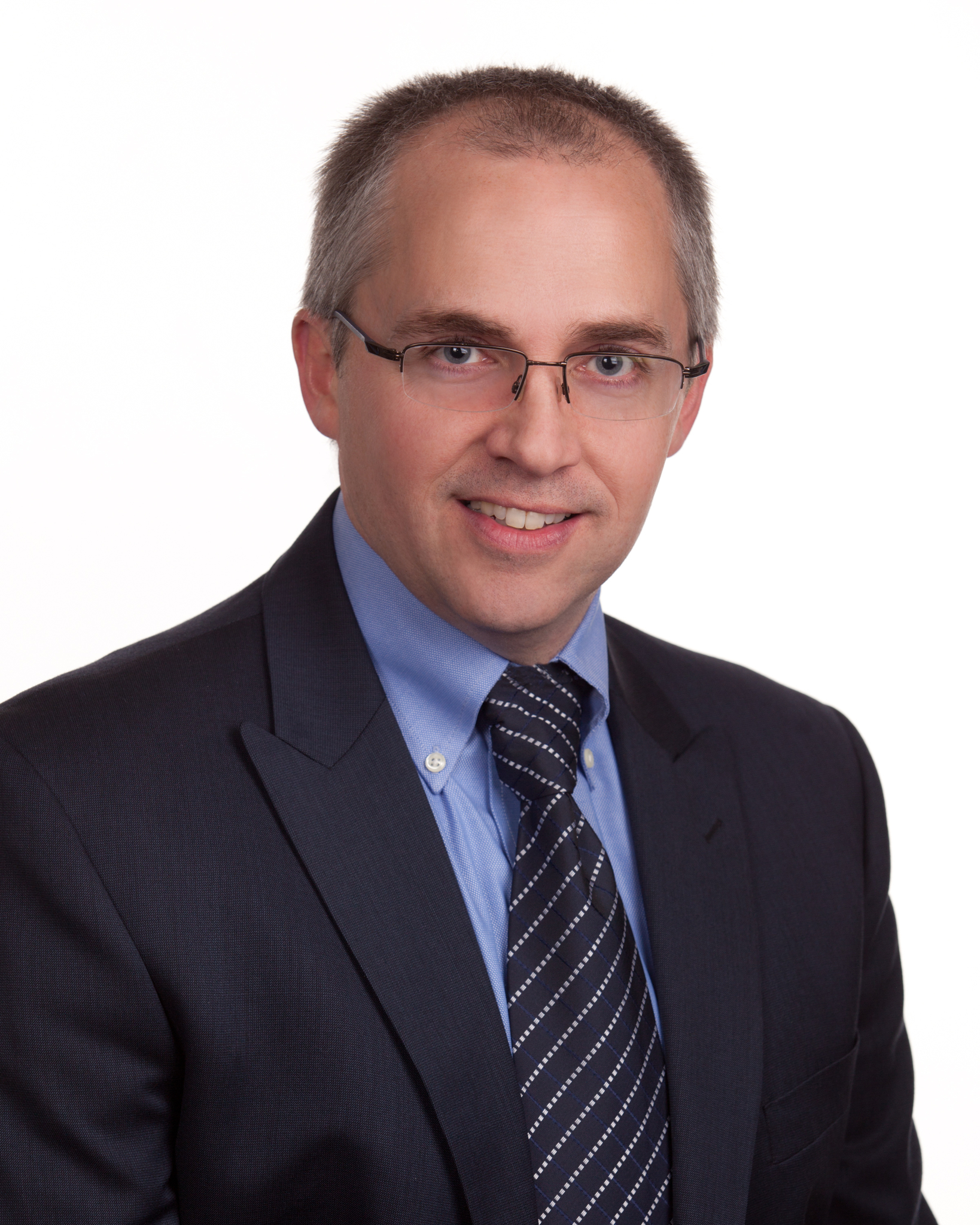 Garrett Francis is a 1992 graduate of Alpena High School and the son of Richard (Buck) and Beverly Francis of Ossineke. Garrett worked closely with his father in the family business throughout his middle and high school years and developed a strong interest in both automobiles and business during this time. He took this interest to college and pursued a Mechanical Engineering degree with an Automotive Specialty at GMI Engineering & Management Institute (formerly General Motors Institute). There he spent 5 years working and studying, fulfilling his internship semesters with ITT Automotive and General Motors – Delphi Division.
Upon graduation from GMI, Garrett joined the Chrysler Corporation as an Advanced Manufacturing Engineer on an international joint-venture project to build a new manufacturing facility to machine and assemble automobile engines in Curitiba, Brazil for both Chrysler and BMW. During his 3 years working internationally, Garrett met and married his wife, Marlene while in Brazil. Upon repatriation to the United States, Garrett took an educational leave of absence from Chrysler and pursued two graduate degrees; a Masters of Business Administration and a Masters of Manufacturing Engineering, both from the University of Michigan – Ann Arbor.
In 2003, Garrett returned to DaimlerChrysler and was the Business Manager for another joint-venture engine program with DaimlerChrysler, Hyundai Motor Corporation and Mitsubishi Motors Corporation. During this time, he and Marlene welcomed their first child, Gisellie Rose Francis, in 2004. He later assumed the Operations Manager position for engine assembly before leaving DaimlerChrysler to become the Plant Manager for Whitley Products in Franklin, North Carolina in 2006, where he served for three years. It was also during this time they welcomed their second child, Gabriel Richard Francis in August 2008.
In 2009, Garrett began a ten year career with Vallourec Star assuming various roles of increasing responsibility in Continuous Improvement and Operations Management culminating in the role of Vice President of Operations for Vallourec Star with facilities in Ohio, Oklahoma and Texas for which he held until December of 2018. During this time, Garrett and Marlene also pursued their entrepreneurial interests by first purchasing a car wash in Boardman, Ohio and quickly expanded to a second location they built in 2016, where together they are now washing over 130,000 vehicles per year!
In January of 2019, Garrett was promoted to President of VAM USA in Houston, Texas, an affiliate of the Vallourec Group. Garrett, Marlene, Gisellie and Gabriel, along with their Rottweiller named Buster, have relocated this year and are now building a new home in Spring, Texas. They are excited for all that Texas has to offer but still enjoy making it back to Northern Michigan to visit family and friends and to reflect on where this incredible journey began!
Allan Frank, Class of 1981
Inducted 2012

Dr. Frank excelled academically and musically at AHS, representing Alpena at the American Legion's Boys State, was VFW "Voice of Democracy" recipient and was elected Key Club Governor of Michigan. He earned his B.S. in Biochemistry from Eastern Michigan University, at which he started Michigan's first collegiate Students against Drunk Driving (S.A.D.D.) chapter and published a link between carcinogens and the food chain in Lake Michigan. He earned his M.D. from Wayne State University School of Medicine where he served as the student body president who successfully banned from campus companies discriminating against women and minorities. He was awarded outstanding student leader and graduated at the top of his senior class. His neurochemistry research helped prove the harmful effects of street drugs on brain cells. He specialized in Internal Medicine at Northwestern University in Chicago and later earned his M.S. from University of Wisconsin in Administration and Population Health. As Vice-President of Clinical Research, he developed and published studies for the first at-home HIV and Hepatitis C tests for Home Access Health Corporation. At Abbott Laboratories he directed development for IV infusion pumps including patient-controlled analgesia and was the Director for immunoassay, viral, molecular and clinical chemistry, directing a $15 million budget and 98 staff. Dr. Frank then became the Senior Director for clinical research at Roche for molecular tests improving the safety of donated blood, including tests for West Nile Virus, HIV, hepatitis B and C.
Gary Gagnon, Class of 1978
Inducted 2005

Mr. Gagnon has distinguished himself as a traveling businessman. He has received degrees or certificates from Alpena Community College, University of London, Michigan State University, Ecole Hotelier in Paris, and Central Michigan University. He has held jobs such as the general manager of a management company running the Saudi Arabian royal family's deluxe hotels, and a faculty member at CMU. He has lived and worked in Europe and the Middle East for 10 years and has visited over 50 countries. He is currently nominated for the CASE U.S. Professor of the Year and was nominated for CMU's Ameritech Teaching Award in 2003.
Dr. Katie Garza, Class of 2008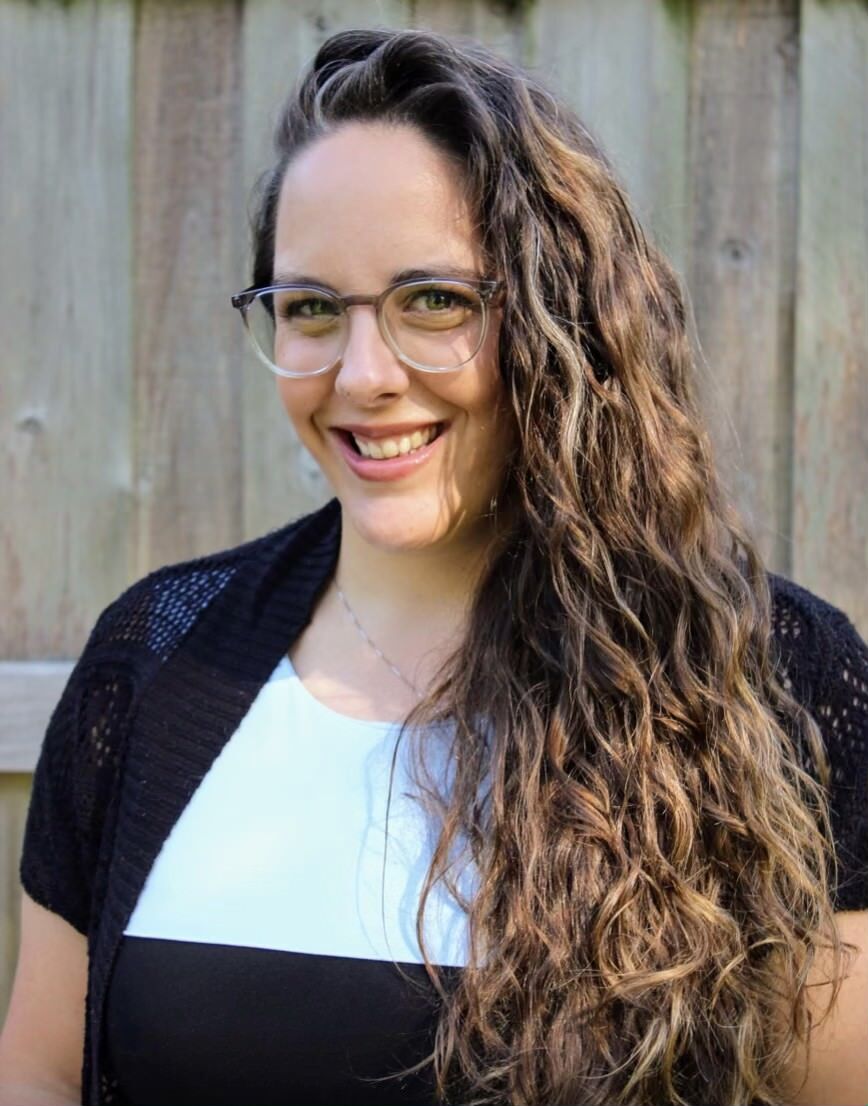 Katie Garza was born and raised in Alpena and graduated from Alpena High School in 2008. She is the daughter of Les and Jamila Suszek and sister of Nicole Rivard, Randi Lee, and Jennifer Ribble. Katie lives in Portage, Michigan with her husband, Albert; dog, Willow; and cat, Rae. She is a Board Certified Behavior Analyst at the doctoral level and a Licensed Behavior Analyst. She currently works as an organizational behavior management consultant and is in the process of becoming a small business owner.
Katie earned her Associate's degree from Alpena Community College in 2009 and her Bachelor's degree in Psychology from Western Michigan University in 2011. Katie went on to earn her Master's degree in Psychology in 2013 and her Ph.D. in Psychology in 2018, both from the Behavior Analysis Program at Western Michigan University.
While in graduate school, Katie studied several topics within behavior analysis, including behavioral treatment for individuals with autism spectrum disorder; training and development, including formal supervision and training of individuals seeking certification in the field; and organizational behavior management. Katie has served as a reviewer for several journals in the field, has published in Behavior Analysis in Practice, and is on the editorial board for the Journal of Organizational Behavior Management. She has created tools that are used across the United States and in several other countries for managing supervision of the next generation of behavior analysts and is recognized as an expert in the area of training and supervision. She has presented at several conferences and teaches an annual full-day workshop at the Michigan Autism Conference.
After graduation, Katie worked as a Clinical Supervisor at Western Michigan University's Kalamazoo Autism Center. Her role primarily focused on organizational effectiveness, staff training and development, and formal supervision of individuals seeking certification from the Behavior Analyst Certification Board. She has now supervised more than a dozen individuals who have gone on to become Board Certified Behavior Analysts or Board Certified Assistant Behavior Analysts.
In 2019, Katie moved to Ann Arbor to work as an Organizational Behavior Management Specialist for TRENTON Corporation, a manufacturing company. While at TRENTON, Katie assisted with the development of training programs, change management processes, staff development, process improvement, COVID-19 response, and hiring and onboarding.
In 2021 Katie moved to Portage and began working as an organizational behavior management consultant while she remains active in training and supervision by teaching at workshops and other events.
Bill (Gappy) Gapczynski, Class of 1958
Inducted 2017

As a 1958 graduate of Alpena High School, Bill was both a scholar and athlete maintaining high marks in all of his classes while earning 8 varsity letters. He competed in football, basketball, track, and baseball. During his senior basketball season, he scored 256 points, was awarded the Most Valuable Player Award and was placed on the Arrowhead All Conference team and All-State team. After high school, Bill attended Central Michigan University to become a coach. As it turns out, Gappy was just as successful as a coach as he was as a high school scholar-athlete. He coached from 1963 to 1985 at Rochester High School, Royal Oak Dondero High School, Eastern Michigan University, Michigan Tech University, and University of Minnesota. During this time period, Gappy was the recipient of many awards including: The Detroit Free Press Suburban Coach of the Year, Border Cities Coach of the Year, and 1970 Oakland County Coach of the Year. While at Michigan Tech, Gappy led the men's basketball team to 146 wins during 12 seasons and to the 1979-1980 championship title in the Northern Intercollegiate Conference. His coaching success resulted in Gappy's induction into the Alpena Sports Hall of Fame, the Michigan Tech Hall of Fame, and the Upper Peninsula Hall of Fame.
After Bill left coaching, his success with courts continued as he accepted a position with Horner Flooring. From 1985 – 2005, Bill installed portable basketball floors for many colleges and universities such as Michigan State University, Eastern Michigan University, Western Michigan University, and Penn State. He also installed flooring for the Detroit Pistons and Milwaukee Bucks and the NBA All Star game. During his time at Horner Flooring, Bill was awarded the A. A. Managers' Distinguished Member Award. In 1993, Bill was inducted into Michigan Sports Sages (a retired Michigan coaches association) and since that time was awarded the Humanitarian/Service Award in 2001, served as its president in 2002 and received the Sage of the Year Award in 2003.
Gappy devoted his career to sport of basketball and to coaching young men to be successful athletes and gentlemen both on and off the court.
Kurt Golder, Class of 1972
Inducted 2008

Mr. Golder is a distinguished Big Ten gymnastics coach. After his graduation from Alpena High School in 1972, Mr. Golder received his bachelor's degree from the University of Michigan and his master's degree from Michigan State University. He excelled as an athlete, with his accomplishments including being recognized as an All-State Athlete on the Still Rings while in high school and as a University of Michigan Student Athlete and Big Ten Finalist where he was ranked in the top 10 for the NCAA. He began his coaching career at Ann Arbor Huron High School, leading the high school gymnastics team to a State Title in 1979. He has also coached at Michigan State University, Genesee Valley, and the University of Iowa before becoming head gymnastics coach at the University of Michigan. His teams have been Big Ten Team Champions (1999-2000), NCAA National Team Champions (1999), NCAA Super Six (1999 and 2006-07). Mr. Golder was Assistant Coach of the 2001 World Gymnastics Championship Silver Medal team in 2001 and World University Games Head Coach in 1995, 1997, 2003 and 2007. His coaching appointments have taken him to Hungary, Romania, Bulgaria, Israel, France, Italy, Spain, Mexico, Belgium, Puerto Rico and South Korea and Japan.
Jeffrey Hanthorn, Class of 1974
Inducted 2006

Mr. Hanthorn graduated in the top 10 of his Alpena High School class. He moved on to ACC, then to the University of Michigan where he earned a bachelor's degree and then a master's in architecture. In 1980 he joined the Eli Lilly pharmaceutical firm as facilities engineer and after 12 years of distinguished service rose to Corporate Director of Human Resources for that worldwide corporation. His impressive career there set the stage for his next round of accomplishments. In 2000 Mr. Hanthorn left Eli Lilly to join a professional services firm and with partners soon formed two new companies in Indianapolis. In 2004 he became executive officer of a start-up medical device company that sold for $240 million.
William Harris, Class of 1938
Inducted 2004

Mr. Harris joined the US Navy after graduating from Dartmouth College in 1942. During WWII Mr. Harris Served aboard minesweepers in three Pacific campaigns. Having earned three battle stars during the war, he joined the Foreign Service in 1949 and was assigned to Germany in 1950. Due to a family crisis he resigned in 1955 and moved back to Detroit where he spent 28 years at Mohawk Lumber & Hardware Co. In his latter years he was an avid fundraiser for many causes including Hillsdale and Davenport college.
Angie Herron, Class of 1979
Inducted 2005

After graduating from Alpena High, Mrs. Herron attended the University of Vermont for one year before transferring to Michigan State University. While at MSU, she joined the MSU rowing team. During the 80's she competed in many international competitions. In the 1990 Olympics in Seoul she took 9th. From 1990 to 1997 she coached at the University of Pennsylvania. She has also coached at the 2000 and 2004 Olympics. Her achievements have included being inducted in the National Rowing Hall of Fame and the Alpena Sports Hall of Fame.
Jessica Hoppe, Class of 1997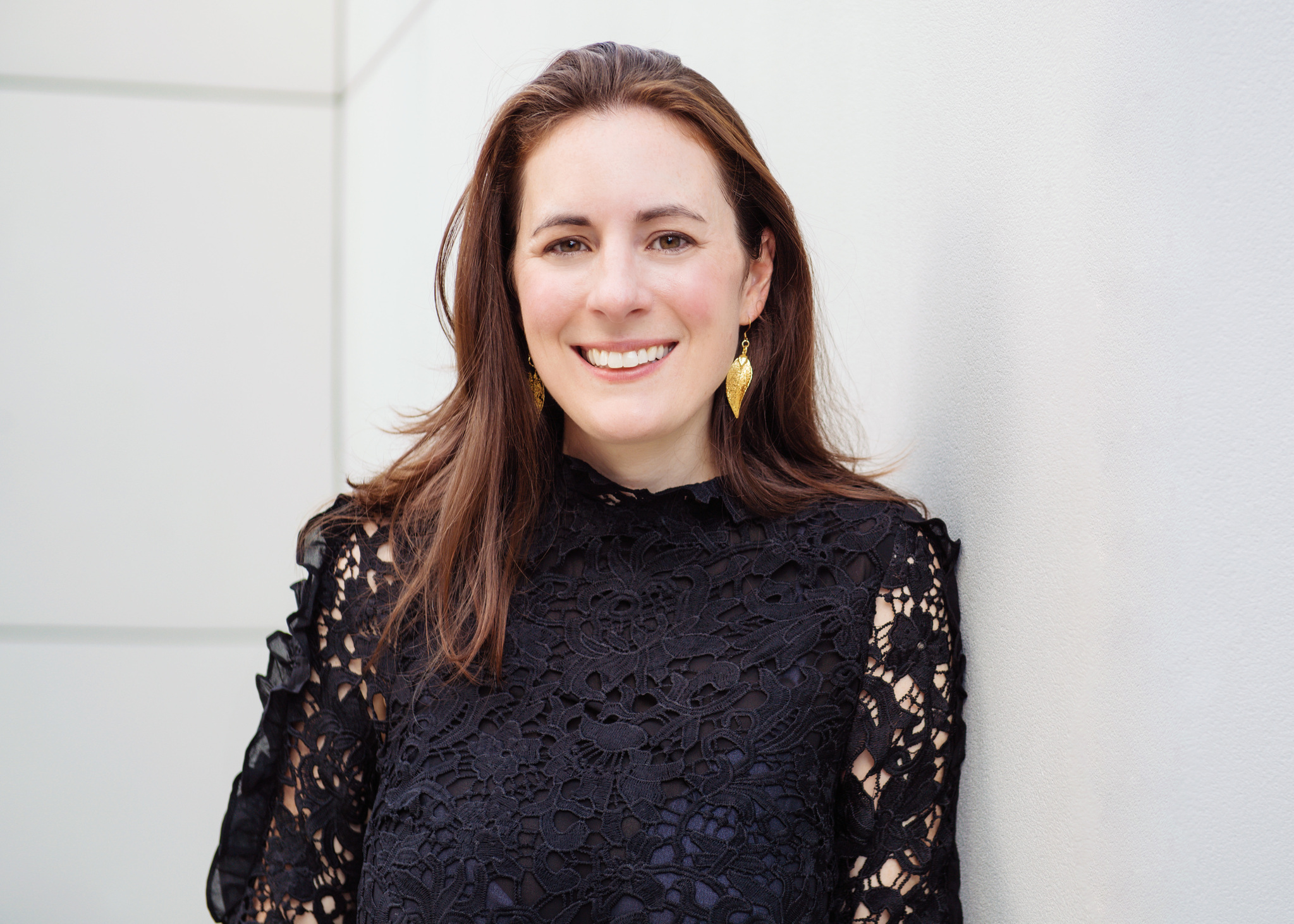 Jessica Hoppe was born and raised in Alpena and with the exception of a junior year exchange to Switzerland, was educated in the Alpena Public School system. Upon graduation from Alpena High School in 1997, Magna Cum Laude, Ms. Hoppe attended the University of Michigan earning bachelor of arts degrees in German and Biopsychology. While at the University of Michigan, Ms. Hoppe was a member of the varsity crew team and various social and academic clubs. Ms. Hoppe has a Juris Doctor, cum laude, from Tulane University Law School where she served as Notes and Comments Editor on the Tulane Maritime Journal. She is a graduate of Harvard Business School's Program on Leadership Development, an intensive eight-month fast track alternative to an executive MBA program.
Ms. Hoppe has been general counsel, senior vice president and corporate board director for Crystal Cruises since September of 2017. In this role, she has steered legal guidance and analysis for the company as it expands its portfolio of luxury brand experiences – Crystal Cruises, Crystal River Cruises, and the Crystal Expedition Cruises and navigates through the COVID-19 pandemic. Ms. Hoppe oversees all legal matters including contract review, litigation, policy negotiations, employee and human resource matters, risk management, privacy and compliance.
Ms. Hoppe's esteemed career includes more than a decade as senior vice-president, general counsel and corporate board director for companies under hospitality conglomerate Genting Malaysia (GENM), including Resorts World Casino New York City, Bimini, Miami and Genting Americas Inc. In addition to her legal work, Ms. Hoppe represented the companies before various domestic and foreign government agencies in her role.
Her work with Crystal and Genting has taken her around the world from Singapore and Malaysia in Asia, to Germany and the Netherlands in Europe and Cuba and The Bahamas in the Caribbean, and many points between.
As Ms. Hoppe works with other executive team members of both Crystal and Genting Hong Kong (GHK), her extensive expertise in the nuanced matters of the global hospitality industry make her an invaluable asset to Crystal's corporate outlook as the company continues what has been a challenging restart for the cruise industry.
Prior to joining Genting in 2010, Ms. Hoppe was an associate in the New York City office of Cleary Gottlieb Steen & Hamilton LLP where her practice focused on development, leasing, joint ventures, management agreements and financing of commercial real estate. Ms. Hoppe began her legal career at Balch & Bingham LLP in Mississippi and Alabama where she was a member of the real estate and financial services groups.
She resides in Miami Beach with her husband, Jonathan Kilman, three children, Blake, Felix, and Agnes, and their yellow Labrador retriever, Dark Shadow. Her family travels annually to Alpena and northern Michigan to experience the natural beauty and enjoy time with family and friends.
Inducted 2013

Mr. Keen's interest in the culinary arts began with the position of dishwasher at the Churchill Point Inn where his eagerness caused him to advance to prep cook and eventually to lead the Inn's kitchen. The experience spurred him to enter Alpena High Schools' Vocational Food Service Program. The program inspired him to begin considering a career in food and beverage. After his graduation from Alpena High School in 1986, Brad took classes at Alpena Community College. He began studies at the Culinary Institute of America in the spring of 1987. While pursuing his degree, he was accepted for an externship at Boyne Highlands Resort to work as a line cook. In 1998, Brad was promoted to the resort's Food & Beverage Director position and by 2003, he was named Boyne Resorts Vice President, overseeing all of the corporation's food and beverage operations in Michigan and Montana. Brad is now President/General Manager of Boyne Highlands Resort and Senior Vice President of Food & Beverage for Boyne Resorts, the third largest resort network in North America. He is currently serving as Chairman of Michigan Restaurant Association's Board of Directors and is a leader in the restaurant industry in Michigan.
Darrell (Milligan) Kelly, Class of 1974
Inducted 2009

Darrel Milligan, better-known in the community by his radio name, "Darrel Kelly," took what he learned from Alpena High and made a name for himself in his home community. Equipped with a high school diploma, and later a 2-year electronics degree from the Cleveland Institute of Electronics, Mr. Kelly has been "on the air" for 35 years, rising to the post of general manager of True North Radio Network. A local celebrity as a d.j. and announcer for Alpena football and basketball games, he has also been a driving force in the local Junior Miss program, serving for years as director and for a time as State chairman. He has been honored by the Alpena JayCees for his dedicated service to that program and all it has done for young women. Also active in the Brown Trout Festival and a former president of the event, he has been a leader in raising funds for the Kerwin Kitzman Foundation and an active member of the Elks Club and fundraiser in annual Alpena MD telethons.
Timothy Kent, Class of 1967
Inducted 2002

A musician, author, historian, and lecturer, Mr. Kent played trumpet in the Chicago Symphony Orchestra for 18 years, recorded sound tracks for movies & TV commercials, and has published five books. A self-trained historian of the fur trader era in North America, he and his family paddled the full length of the 3,000-mile mainline fur trade canoe route across Canada and for 10 years spent summer vacations living much as fur traders did in the 1600-1700s. In 1997 Mr. Kent returned with his family to his childhood home in Ossineke to continue to research and write history books.
Arthur Knechtel, Class of 1955
Inducted 2014

After graduating from Alpena Community College, Mr. Knechtel earned a BS in chemical engineering at the University of Michigan He began his technical sales career with Hercules Power Company in San Francisco. Over the years, he held many positions including District Manager and Director of Purchases, retiring in 1998 after a 38 year career with Hercules. During his working career, Art was active in various Lutheran churches as he transferred around the United States. As a member of St Michael Lutheran Church in Unionville, Pennsylvania where he began a volunteer project to provide affordable housing for senior citizens in the county in which he lives, an effort which resulted in a four-building complex consisting of 256 apartments on 16 acres of land appropriately named "Luther House." His community service work has included work with Meals on Wheels and an after school program for at-risk middle school students.
Betty Krueger, Class of 1946
Inducted 2002

Employed by Alpena Power Company for over 50 years, Mrs. Krueger was a corporate officer for 18 years and upon her retirement a consultant and community development director for the company. She was a director emeritus and past president of the Alpena Area Chamber of Commerce, a director emeritus and past president of the Community Foundation for Northeast Michigan, the president and director of the Northeast Michigan Consortium, and held a number of high offices in the Zonta organization, serving at the international level as finance chair, treasurer, centurion, and as a director. She was the Alpena Chamber's Citizen of the Year in 1997 and won Zonta's Athena Award in 1995.
Lloyd Leavitt, Class of 1946

Perhaps the highest ranking military force member to have graduated from AHS, Gen. Leavitt was one of the first U-2 spy plane pilots in the Cold War, flew 100 combat missions in the Korean War, was a Fighter Wing Commander (153 combat missions) in the Vietnam War, was a member of the Joint Chiefs of Staff in Washington D.C., and served as Vice Commander of Strategic Air Command for all of Europe from 1978 until his retirement in 1981. Once he retired, he was a senior vice-president of Cessna Aircraft Co., then owned and led a computer company and a manufacturing company. From 1985-91 he consulted with Cornell University, the Union of Concerned Scientists, the United Nations and other organizations on crisis management and arms control issues. He holds a host of awards and honors, including the Defense Distinguished Service Medal, the Bronze Star, and the Distinguished Flying Cross with Two Oak Leaf Clusters.
Richard A. Lefebvre, Class of 1963

Mr. Lefebvre graduated from Alpena High School as Baseball MVP. He earned Bachelor of Science and Bachelor of Landscape Architecture Degrees from Michigan State University and completed post-graduate studies at the University of Alaska. In 1969, he was recruited by the Department of the Navy where he participated in the preparation of the master plan for the Naval Arctic Research Laboratory (NARL) in Barrow, Alaska. He received the United States Navy Superior Accomplishment Award in 1971. In 1976 Dick was hired by the Alaska Department of Natural Resources where he served as a Division Deputy Director, coordinating state agencies involved in the review, evaluation, permitting and development of major projects on State land. After his 2001 retirement, Dick was asked to return to ADNR in 2002 as its Oil and Gas Project Manager to lead the State's review of the proposed Point Thomson Gas Cycling Project on the North Slope. He was honored by the State of Alaska's State Legislature with a proclamation recognizing his efforts and thanking him for his dedicated service to the people of the State of Alaska. In retirement, Dick continues serving as a volunteer board member of the Great Land Trust, a land trust organization he helped to establish in 1995 for south-central Alaska and works as a consultant for projects in the state of Alaska.
Teri L. List, Class of 1980
Inducted 2010

Ms. List received her Bachelor of Arts degree in Business Administration from Northern Michigan University and is a Certified Public Accountant. As Proctor & Gamble's senior vice president and treasurer for 15 years, Teri leads the Global Treasurer Acquisition and Divestiture, Investor Relations and External Business Development organizations. Teri serves on a number of external advisory boards and committees, including Financial Executives International Committees on Corporate Treasury and the Conference Board Executive Committee Council of Corporate Treasurers. CFO Magazine named Teri to its 2008 list of 25 women to watch. Teri is actively involved in several community service organizations: Greater Cincinnati Foundation Investment & Finance Committee, Cincinnati Museum Center Investment Committee, and the United Way Strategic Development Cabinet, just to name a few.
Gary Austin Lutes, Class of 1956
Inducted 2017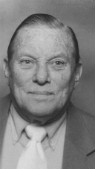 While at AHS, Gary lettered in basketball and football, was a member of the Ski Club and studied Spanish with Mrs. Spain. Upon graduating Cum Laude, he accepted a Regents Alumni Scholarship to the University of Michigan, but after one year, transferred to Central Michigan University where he graduated in 1960 with a Bachelor of Science degree. At CMU, he lettered in tennis and began to participate wholeheartedly in religious service activities with the Church of Christ. As a result, he went on to Michigan Christian College (MCC) in Rochester, Michigan for one year taking all the Bible, Greek and Church History classes they offered. His first preaching assignment for two years was in Burlington, Colorado.
Wanting to do Missionary work, Gary and wife Onita headed to Abilene Christian University where he earned his Master of Science in Ministry and Missions. They subsequently began working with a church in Jacksonville, Florida, which sent them to Costa Rica for further language training, and then by boat to Chile. During 21 years in Chile, he helped establish seven congregations, directed summer Bible camps, led Tent Campaigns all over South America, worked with the youth of Santiago and directed thousands of Bible correspondence courses by mail. In 1970 he drove a Dodge Maxi Van from Florida to Chile; 9,500 miles in 26 driving days. Moving back to Michigan in 1995, Gary ministered 16 years with the church in Mt. Pleasant, but continued to help in Chile and in Mexico for 1-2 months most years.
MCC bestowed two honors on the Lutes family over the years. One was the first Alumni of the Year award, and the other was a Parents of the Year award. In 2014 he was selected to travel in RV's with the National Evangelism with Sojourners. This group travels to help Bible Camps, children's homes, schools, colleges and congregations all over the USA.
Margaret Mack, Class of 1974
Inducted 2015

Margaret Mack graduated in 1974 from Alpena High School and subsequently received a degree in Radio/Television & Film from Bowling Green State University in Ohio. Margaret's first Broadcasting job was at WFLA-TV, an NBC affiliate station in Tampa, Florida where she excelled in the electronic Television Graphics area. She quickly became employed as a freelance graphics technician for live television remote broadcast positions with a client list including CBS, ABC, NBC, FOX, ESPN as well as other cable networks and corporate clients. Margaret's career has spanned over 30 years working some of the largest sporting events in the world including NFL, MLB, NHL, PGA Tour, NASCAR, College Football and Basketball, and other live sporting events including twelve Summer and Winter Olympic Games and a decade working on the John Madden FOX NFL crew covering 3 Super Bowls. She is a 6-time Emmy Award Winner for Outstanding Technical Achievement. Margaret resides in lovely Tarpon Springs, Florida with her husband Dennis Lusk who is also an Emmy award-winning Television Systems Engineer.
Chris McCoy, Class of 1966
Inducted 2009

Graduating from AHS in 1966, Mr. McCoy went on to ACC and then to the former General Motors Institute (now Kettering University) in Flint, where he earned a bachelor's degree in mechanical engineering. He worked for GM following graduation, then with Douville-Johnston Corp. of Alpena, and in 1976 bought Magnaloy Coupling from its founder, Robert Chater, and became a business leader in the community. Mr. McCoy has developed two mechanisms on which he was awarded U.S. patents – a flexible drive coupling and a hydraulic back stay adjuster for sailboats. Over the years he has also developed and expanded his business, taking over the sale of rod-end alignment couplers made by Reynolds Machine of Alpena when that firm went out of business, and adding to that product line a series of mechanisms Magnaloy has developed itself. He bought a Fort Wayne, IN manifold manufacturing company and has since produced a new line of manifolds. Last fall Mr. McCoy entered the hydraulic tank business, marketing the tanks as kits with accessories – all from Magnaloy. His power unit component company serves customers all over the globe. In addition to his professional contribution, Mr. McCoy has done much for his home community. An ACC Trustee, he serves the college's Foundation Board and has volunteered with the Chamber of Commerce, Target Alpena, United Way, Rotary Club, Alpena Regional Medical Center, and many community groups. In 2004, he was presented the ACC Fellow of the College Award and is also a Paul Harris Fellow, Rotary International's top honor.
Howard McDonnell, Class of 1973
Inducted 2005

After his graduation from Alpena High School, Col. McDonnell earned his doctorate degree in dentistry from the University of Michigan in 1981. He entered the USAF and served at Langley AFB in Virginia, K.I. Sawyer & Wurtsmith AFB in Michigan, and Lackland AFB in Texas. He has also served overseas at Spangdahlem Air Base in Germany. Having given over 100 lectures and written 2 textbook chapters on dentistry, Col. McDonnell is considered a leading authority on dentistry.
Tammy Meredith, Class of 1981
Inducted 2014

A Magna Cum Laude graduate of Alpena High School, Dr. Meredith loved jazz band, swim club and served as the Key Club President. Following high school, she received her BA in Criminal Justice from Saginaw Valley State University. As a fellowship recipient, Dr. Meredith was conferred a M.A. degree from the State University of New York then earned a Ph.D. in criminology at Florida State University. She is co-founder and president of the public policy consulting firm Applied Research Services, Inc. Nationally recognized for developing computer algorithms to predict criminal behavior, her research has been recognized as "innovative practice" by the Attorney General and funded repeatedly by the U.S. Department of Justice. She teaches college courses, professional seminars and serves as guest lecturer for the FBI's National Academy.
Tim Mousseau, Class of 1963
Inducted 2007
Mr. Mousseau's business achievements alone make him notable, but his strength of character makes his story even more profound. At age 13, trying to hitch a ride on a slow-moving flatcar, Mr. Mousseau slid under the train and lost both legs. With support from his family and a "never give up" attitude, he recovered and went on to letter four years in gymnastics at AHS, placing first and second in State meets. He made the U-M freshman gym squad but a serious car accident sidelined him a second time. By his senior year he was back on track and with his help the U-M gymnastics team finished second in the nation in 1967! With a B.S. in electrical engineering from U-M, Mr. Mousseau eventually settled in California and launched California Heating Equipment, which has become an international designer/builder of industrial heat-treating furnaces.
John Nethercut, Class of 1974
Inducted 2013

Mr. Nethercut graduated from Alpena High in 1974, where he was a National Merit Scholar, and went on to work on the Alpena County Road Crew. He attended Earlham College in Richmond, Indiana, where he graduated with a degree in Anthropology/Sociology. During college he was a community boycott organizer with the United Farm Workers in Los Angeles, did an anthropological field study with a Zapotecan village in Oaxaca, Mexico, and led a community campaign to institute a legal services office in Richmond, Indiana. John then went to work as a paralegal in a migrant farm worker program in Indianapolis and Kokomo, Indiana, representing farm workers in wage claims and health and safety issues. While at Harvard Law School in Boston, John worked as a tenant union organizer and student lawyer. After law school, John worked in legal aid offices in Cincinnati and upstate New York, and then was appointed an Assistant Attorney General and eventually Deputy Chief of the Consumer Protection Division for Maryland. He led complex litigation involving consumer fraud, appeals, legislation, and media and community relations. In 2002, John returned to his nonprofit roots to be the Executive Director of the Public Justice Center, a public interest law office in Baltimore that focuses on cases and campaigns that take on the laws, practices, and institutions that cause injustice and poverty. The PJC represents low-income tenants in eviction and substandard housing cases; employees who are victims of wage theft; homeless students seeking public education; families needing health care; and youth who are being held in adult jails. The PJC also leads a national campaign to establish a right to counsel in civil cases involving basic needs.
Howard Nevins, Class of 1974
Inducted 2014

Following his graduation from Alpena High School, Mr. Nevins left Alpena to pursue a degree in Geology from Western Michigan University, graduating in 1978. While at WMU he was a three year letter winner in football and was captain of the football team. In 1979 he took a job with Ashland Petroleum Company (Marathon) doing coal mapping, reserve calculations, mine planning, exploration and investment, prospect generation, oil and gas development and engineering studies. In 1987 Nevins started Trey Exploration, an oil and gas exploration and production company as its President and sole owner. After 23 years, Trey continues to do geological excavations and exploration for oil, gas, and coal bed methane along with joint venture partnership in numerous oil and gas producing areas. He has producing properties in Illinois, Indiana and Kentucky. In 1989, Nevins co-founded Midwest Custom Chemicals, Inc, a manufacturer and distributor of internationally recognized proprietary chemicals used in oil and gas production. In 1992, Nevins founded American Enviro Services, a regional leader in environmental consulting. Throughout his career, Howard earned the respect of many in his field including those associated with green energy.
Jeff Nickel, Class of 1981
Inducted 2011

Mr. Nickel was an exemplary student while at Alpena High School and left the area after graduation to attend Harvard University where he made the Dean's List all four years and graduated Cum Laude in Government. Mr. Nickel returned to Michigan and attended the University of Michigan Law School, receiving his Juris Doctor in 1988. He began his career at a private law practice and then moved on to Dow Corning Corporation in Midland where he was senior attorney for business and finance both in the states and in Europe. In 2001, Mr. Nickel moved to Armstrong World Industries, Inc. in Lancaster, Pennsylvania and held a variety of corporate positions and in 2008 was named the Senior Vice-President, General Counsel and Secretary. In 2011, Mr. Nickel resigned from his position at Armstrong to follow in his father's footsteps in the ordained ministry of the Lutheran Church-Missouri Synod.
Jeanne Nowaczewski, Class of 1974
Inducted 2003

Ms. Nowaczewski of Chicago, Illinois is an attorney and founder of Chicago's Young Women's Leadership School, the city's first charter public all-girls' educational facility. She is currently a director of Small Schools for the Chicago Public Schools. Ms. Nowaczewski was winner of the 2001 Woman Extraordinaire Award from the International Women Associates and an honoree at Chicago's 2001 Law Day celebration.
Inducted 2003

Mr. Park of Alpena is the chairman and CEO of Besser Corporation, one of Alpena's largest and most important industries. Mr. Park has been both a business leader and a significant contributor to our community. He was also named a Rotary Paul Harris Fellow in 1993 and was Alpena's Citizen of the Year in 1999.
Kimberly Park, Class of 1981
Inducted 2011

Ms. Park was an outstanding leader at AHS and excelled academically. A graduate of the University of Michigan, Kim has a distinguished career in the medical/pharmaceutical industry, living on four different continents and holding numerous leadership positions. She began her career with Merck and Co, Inc as Vice President, Managed Care Marketing for 8 years and then moved to Johnson & Johnson where she began as Vice President of Sales and Marketing and became a founding partner of Janssen Healthcare Innovation Team with Johnson & Johnson. Ms. Park has demonstrated commitment to her community through her work and service with various foundations, including the Park Family Foundation in Alpena.
Kenneth Povish, Class of 1942
Inducted 2002

The Roman Catholic Bishop of Lansing from 1975-95, Bishop Povish was Bishop of Crookston, Minnesota from 1970-75 and before that led three parishes in the Diocese of Saginaw. He was named an honorary member of the Papal Household in 1967, was the Baraga Association Man of the year in 1986, and was Michigan Knights of Columbus Man of the Year in 1994. He was a member of the State Board of Ethics from 1984-88 and for many years a columnist for the Catholic Weekly.
Jim Richey, Class of 1981
Inducted 2013

While at Alpena High School, Dr. Richey was a standout athlete, lettering in basketball, baseball, and golf and is a two-time team inductee into the Alpena Sports Hall of Fame. Following graduation, Dr. Richey earned a Bachelor's Degree in accounting from Michigan State University in 1985 and a Juris Doctorate degree from The Ohio State University in 1988. He had a highly successful legal career in Melbourne, Florida, running his own practice and advising businesses on contract negotiations, employment policies, employee benefits, corporate governance and charitable giving programs. He was named to the Eastern Florida State College Board of Trustees and joined the college in 2008. He became college President of Eastern Florida State College 2012. He has also expanded the college's mission to offer Bachelor's Degrees for the first time in its history with a focus on four-year programs in Information Technology, Health Care, and Business. In another key area, Dr. Richey has launched a Career Planning and Development Center that has seen more than 20,000 students use its services since its inception. He is also creating new partnerships with Florida business and industry to better serve the more than 30,000 students who attend the college annually.
Inducted 2008

Mr. Rohn was a three-sport athlete at Alpena High School. Dan did well at football and basketball, but baseball was clearly his love. A two-year Most Valuable Player on the baseball squad, he was highly recruited after high school and chose to take his skills to CMU, where he twice earned All-American honors with the Chippewas. In 1977, he was drafted by the Chicago Cubs organization and continued to climb through the ranks, earning MVP honors on the AAA, and AAA ball clubs. He played in the Major Leagues for three years, then in 1990 signed on as coach for the Minnesota Twins' AAA club, the Portland Beavers. In 1991, he moved on to manage the Minnesota Twins' A club, the Fort Myers Miracle, and later managed the Fort Wayne Wizards. In 1977, Mr. Rohn shifted to the Seattle Mariners' AA and AAA clubs serving in Memphis, Orlando and New Haven. In 2000 he earned "Manager of the Year" and his New Haven team took the championship; in 2001, he won a second "Manager of the Year" award with his co-championship Tacoma Rainiers team. He stayed with the Tacoma club thru 2005, winning Manager of the Year again in 2004 and 2005, and in 2006 was appointed Seattle Mariners administrative coach. During the off season winters of 2004-2006, he coached off-shore in Venezuela and Puerto Rico, then in 2007 and 2008, signed with the San Francisco Giants as coach of the team's AAA ball club, the Fresno Grizzlies.
Saul Saretsky, Class of 1947
Inducted 2007

Mr. Saretsky's musical contributions to the Alpena community span six decades! A member of "Jazz Planet" and recently playing with the Alpena Community College Jazz Ensemble, Mr. Saretsky began playing drums as a child and as young as 13 was playing with bands in local establishments, as well as performing with the AHS band and AHS orchestra. Mr. Saretsky has been a mentor for youngsters intent on pursuing a music career, including nephew Sam Gould (AHS Class of 2002) and his nephew Todd Levin, who dedicated his first performance at Carnegie Hall in New York to his "Uncle Saul." He is a board member for NEMROC and for five decades has been a volunteer with the Alpena Area Retarded Citizens. Mr. Saretsky, who has spent his whole life in his hometown, is proof that greatness can be achieved through a life of simple giving.
Inducted 2004

Mr. Smith has risen through the ranks of the Michigan State Police to one of the top four positions in the organization. In 1978 Mr. Smith entered the MSP Recruit School and has served in several positions among the Michigan State Police since that time. As commander of the Ionia State Police Post, he implemented the "adopt a family for Christmas" program.
Elwood Smith, Class of 1959
Inducted 2012

Mr. Smith was an outstanding art student while at Alpena High School where he was nurtured and shown art beyond comic books and The Saturday Evening Post. His high school teacher is the one that pushed him to study art in Chicago. Elwood studied art at the Chicago Academy of Fine Arts and the Institute of Design at the Illinois Institute of Technology. After eight years spent learning typography and design as an art director for a small publishing company and several ad agencies, Elwood began his career as a full-time illustrator. In 1976, Elwood moved to New York City, establishing himself as one of the most highly recognizable and well-respected professionals in the field of illustration. His illustrations have appeared regularly in Time, Newsweek, Forbes, New York Magazine, The Wall Street Journal, Sports Illustrated, The New York Times, the Chicago Tribune, to name but a small sampling of Elwood's editorial clients. He has worked with many major advertising agencies worldwide. Over the years, his unique illustrations have graced ad campaigns for companies including SONY, GE Cellular One, Blue Cross/Blue Shield of Texas, Pizza Hut, Cornell University, Carlsburg Beer, Bell Atlantic, AT&T, McDonalds, Saturn/GM, Nabisco, Prudential and Quaker State. In the field of animation, Elwood has worked on projects with R.O. Blechman and J.J. Sedelmaier at the Ink Tank. He is currently developing his own 2D animations using Flash, Toon Boom Studio and other software. He has illustrated numerous children's books for major publishers, including Viking, Simon & Schuster, Holiday House and Klutz Press. Elwood has also written children's books and two musicals for children with his wife, creative partner and representative Maggie Pickard. He has been the recipient of many awards and honors in the field of illustration, and an extensive, retrospective traveling exhibition of his art has been exhibited in museums throughout the United States. He is also a songwriter and plays guitar & mandolin in his two local bands, The Polecats and The Rusty Ramblers.
Michael J. Stinson, Class of 1982
Inducted 2015

A Magna Cum Laude graduate in Alpena High School's centennial class of 1982, Mike was an active member of the National Honor Society, Photo Editor for the school newspaper, a yearbook photographer, and represented Alpena at the American Legion's Boys State. Mike completed the Air Force ROTC program at Michigan State University in 1986 and entered the Air Force as a Communications Officer in 1987. Mike went on to serve 27 years active duty in the Air Force at locations around the world. He commanded at the squadron and group levels, deployed for numerous combat operations in the Middle East, Haiti, and the former Yugoslavia, and earned decorations including the Legion of Merit with oak leaf cluster, the Bronze Star, and the Defense Meritorious Service Medal. Mike completed his Air Force career in 2014 in the grade of Colonel while assigned as the Chief Information Officer and Deputy Director, Communications, Installations and Mission Support for Air Force Materiel Command, Wright-Patterson AFB, Ohio. Mike and his family now call Omaha home where he continues to serve the nation as a civilian employee with the Department of the Air Force at Offutt AFB.
Jennie Sweet-Cushman, Class of 1994
Inducted 2017

A 1994 graduate of Alpena High School, Dr. Sweet-Cushman was very active in Key Club and served as an intern in U.S. Congressman Bart Stupak's Alpena District Office. After graduation, she moved to Sault Ste. Marie to study political science at Lake Superior State where she was president of the university's Political Science and College Democrats clubs and editor of the student newspaper. She also continued doing campaign work for Stupak who asked her to run his re-election campaign after she graduated, with honors, in 1998, a race he won.
Leaving politics, Sweet-Cushman worked briefly as a staff writer at The Alpena News before taking a job in public relations in Metro Detroit and to work on her Master's degree in organization management at Spring Arbor University, which she completed in 2001. After a few years running freelance communications business, Sweet Communications, Sweet-Cushman decided to return to her love of political science.
She completed her Ph.D. in political science at Wayne State University in 2014 and accepted a position as Assistant Professor of Political Science at Chatham University in Pittsburgh, Pennsylvania where she is also the Assistant Director of the Pennsylvania Center for Women and Politics. Sweet-Cushman's teaching, research, and non-profit work all support increasing women's political representation in U.S. politics. Her scholarly work has been published in numerous professional academic journals and she has been quoted and her research cited in many local, state, national, and international media outlets including Politico, Huffington Post, and the International Business Times.
Richard Trelfa, Class of 1936
Inducted 2009

Valedictorian of the AHS Class of 1936, Mr. Trelfa went on to the University of Michigan, earning his degree in chemical engineering in 1940. From there he took a series of jobs in industry, rising from a starting post at Hercules Powder Co. in Delaware to general manager at Watervliet Paper Co., MI, to senior vice-president at Perkins-Goodwin in New York, to co-founder and board chairman of his own firm, Elcon Inc. in Houston, TX from 1983-1990. He spent many years at the top of the paper-industry, serving on company boards in England and Canada and as president and/or board chair for Kennebec River Pulp and Paper, Weidermann Ind., and Franconia Paper, all in the American northeast. In 1990, at age 72, he entered politics, serving in the NH Legislature through 1998 and as a city official in Lisbon, NH through 2002. Mr. Trelfa passed away in 2005 and was inducted into the Hall of Fame posthumously.
Kendall Wallace, Class of 1971
Inducted 2007

A scientist, researcher, author and award-winning professor, Dr. Wallace has risen to the very pinnacle of his profession. After graduating from Alpena High School in 1971, from Alpena Community College in 1973, and from Michigan State University in 1975, he went on at MSU to earn both a master's degree (1977) and a doctorate (1979) in physiology. He eventually joined the University of Minnesota Medical School and over the last 26 years has risen to become a full professor of biochemistry and molecular biology, a Diplomate of the American Board of Toxicology, a Fellow of the Academy of Toxicological Sciences, editor of the journal "Toxicology," and in 2005-06, president of the 6,000-member Society of Toxicology. He has written two books on toxicology, has written for more than 200 publications, and has worked on more than $3.5 million in research grants on heart and blood diseases. The U-Minnesota Medical School named him director of its Chemical Toxicology Research Center, Director of its Toxicology graduate program, and awarded him "basic science teacher of the year" in 1988, 1990, and 1998. His accomplishments are so extensive Alpena Mayor John Gilmet recognized his contributions to the world of science by proclaiming May 7, 2007 as "Kendall Wallace Day" in Alpena.
Ron Winter, Class of 1959
Inducted 2011

Following his graduation from Alpena High School, Ron attended Alpena Community College and the University of Michigan, earning a Bachelor's Degree in mechanical engineering. He then pursued additional studies in the fields of engineering and mathematics. Following two years of service in the United States Army in Vietnam and several years of working at various Alpena firms, he founded his first company: a custom equipment manufacturer. In the ensuing 41 years, he founded, co-founded or acquired several dozen additional companies with operations in northern Michigan and various other locations in the United States, mostly engaged in the manufacturing of industrial products for the automation and materials handling, including Omni Metalcraft Corporation. These companies have provided hundreds of jobs in northeast Michigan. Also committed to community service, Ron coached Huron Shores Little League for several years and is a past vice-president of Alpena Babe Ruth Baseball.
John Wojda, Class of 1975
Inducted 2002

A professional actor on Broadway and in movies, Mr. Wojda has appeared in the 2000 version of the movie "Shaft," in the 1998 production of "Bury the Evidence," in "Seven Servants" in 1996, in "Manhattan by the Numbers" in 1993, and in the TV movie "Taming of the Shrew" in 1998. He appeared in an episode of TV's "Third Watch" in 1999, and in a 1990 episode of "Law and Order." He had also acted with the Yale University Repertory Theatre, The Vineyard Players of Martha's Vineyard, the Dallas Theatre, and in the Broadway production of "Queen Amarantha." Mr. Wojda resides in New York.