WHY ALPENA?
Centrally located to 3 Dark Sky Preserve Parks, 7 lighthouses, more than 12 sinkholes, 300,000 acres of open water, 400+ million-year-old fossils, and more than 100 miles of groomed trails; the Sanctuary of the Great Lakes is your relaxed adventure oasis. You deserve to reconnect with what matters most in life; time spent with people you care about. Load up your kayak, telescope, fishing gear, snorkel mask, bird book, bikes, and hiking boots, and point yourself toward Alpena.
Incorporated in 1871, the City of Alpena overlooks Lake Huron's picturesque Thunder Bay. The wood, cement, and heavy machinery industries of Alpena stemmed from a long industrial heritage that started with logging in the 1800s. Besides these industries, Alpena offers the public an abundance of businesses along with a community college and a regional medical center. Throughout the 8.93 square miles that make up the City of Alpena are many inviting residential areas and recreational activities for its more than 10,000 residents and visitors to continuously enjoy. Thus, the City welcomes you to come and see how Alpena truly is the sanctuary of the Great Lakes.
https://www.michigan.org/city/alpena
---
WillSub
Alpena Public Schools contracts with the WillSub service for substitute custodians, instructional assistants, food service workers, secretaries and teachers. Individuals who wish to work as substitute staff for Alpena Public Schools should follow the steps below to complete the required application and necessary online training:
Visit https://www.willsub.com.
Click the Start a New Account button.
You will be prompted to complete a four-step enrollment process; application, fingerprinting, online training, and uploading of required documentation.
When asked to obtain a Background Check during the WillSub application process, please come to the Human Resources Office located at Central Office (2373 Gordon Rd., Alpena, MI 49707) to obtain the Fingerprinting Packet.
Questions regarding subbing may directed to the APS Sub-Procurement Office - Telephone (989) 358-5031.
Search & Apply for Jobs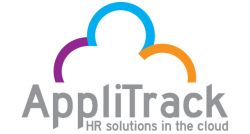 Alpena Public Schools is part of a consortium of area districts working together to make the process of seeking and applying for a job easy and efficient.
We use the AppliTrack service to allow candidates to find jobs and submit required applications and paperwork in a secure, online environment.
Follow the link below to search for open positions with Alpena Public Schools as well as with Alcona Community Schools, Hillman Schools and the Alpena-Montmorency-Alcona Area ESD. Then create a free account and apply online.

Begin your job search here!

Chamber of Commerce


Convention & Visitors Bureau
HR Staff
Samantha Wilson
Executive Director for Human Resources and Labor Relations
Raelyn Wilber
Human Resources Specialist
Suki Maker
Human Resources Generalist