AHS Senior Pictures Due to Yearbook

Calendar:

High School Calendar

Alpena Early College Office Hours at ACC CTR 110A

Time:

11:30 AM to 3:30 PM

Location:

Alpena Community College, 665 Johnson St, Alpena, MI 49707, USA

Calendar:

Early College Calendar

Alpena Early College Office Hours at ACC CTR 110A

Time:

11:30 AM to 3:30 PM

Location:

Alpena Community College, 665 Johnson St, Alpena, MI 49707, USA

Alpena Early College Office Hours at ACC CTR 110A

Time:

11:30 AM to 3:30 PM

Location:

Alpena Community College, 665 Johnson St, Alpena, MI 49707, USA

Alpena Early College Office Hours at ACC CTR 110A

Time:

11:30 AM to 3:30 PM

Location:

Alpena Community College, 665 Johnson St, Alpena, MI 49707, USA

Calendar:

Early College Calendar

Hinks Trunk or Treat 2-4PM

Calendar:

Hinks Elementary Calendar

Hinks students only. How can each class have fun with this, you may ask...

Each classroom is encouraged to select one book they are currently reading or have read.
On the day of the event, students may dress up as a book character of the selected class book.
Each Cohort will go through the trunk or treat line up as a group. Please see schedule below.



Classroom Trunk or Treat Schedule October 30, 2020

2:00-2:15 Kindergarten


2:15-2:30 1st Grade

2:30-2:45 2nd Grade

2:45-3:00 3rd Grade

3:00-3:15 4th Grade

3:15-3:30 5th Grade

Calendar

‹

October

2020

›

S
M
T
W
T
F
S
1

Oct 1

11:30 AM to 3:30 PM

Alpena Early College Office Hours at ACC CTR 110A

Location:

Alpena Community College, 665 Johnson St, Alpena, MI 49707, USA

Calendar:

Early College Calendar

11:30 AM to 3:30 PM

Alpena Early College Office Hours at ACC CTR 110A

Location:

Alpena Community College, 665 Johnson St, Alpena, MI 49707, USA

7:00 PM to 8:30 PM

Early College 13th Year Parent Night

Calendar:

Early College Calendar

7:00 PM to 8:30 PM

Early College 13th Year Parent Night

Calendar:

High School Calendar

7:00 PM to 8:30 PM

Early College 13th Year Parent Night

2

Oct 2

6:00 PM to 6:15 PM

Eagle Edition News (via Schoolmessenger)

Calendar:

Ella White Elementary Calendar

3
4
5
6
7

Oct 7

First Count Day

Calendar:

District Calendar

11:30 AM to 3:30 PM

Alpena Early College Office Hours at ACC CTR 110A

Location:

Alpena Community College, 665 Johnson St, Alpena, MI 49707, USA

Calendar:

Early College Calendar

11:30 AM to 3:30 PM

Alpena Early College Office Hours at ACC CTR 110A

Location:

Alpena Community College, 665 Johnson St, Alpena, MI 49707, USA

8

Oct 8

11:30 AM to 3:30 PM

Alpena Early College Office Hours at ACC CTR 110A

Location:

Alpena Community College, 665 Johnson St, Alpena, MI 49707, USA

Calendar:

Early College Calendar

11:30 AM to 3:30 PM

Alpena Early College Office Hours at ACC CTR 110A

Location:

Alpena Community College, 665 Johnson St, Alpena, MI 49707, USA

9

Oct 9

6:00 PM to 6:15 PM

Eagle Edition News (via Schoolmessenger)

Calendar:

Ella White Elementary Calendar

10
11
12

Oct 12

10:30 AM to 11:30 AM

Property Committee

Calendar:

District Calendar

4:15 PM to 5:15 PM

PAC Meeting

Calendar:

Sanborn Elementary Calendar

6:00 PM to 7:00 PM

PTO Meeting (Title 1 presentation)

Calendar:

Ella White Elementary Calendar

13

Oct 13

9:00 AM to 10:00 AM

C/&T Committee

Calendar:

District Calendar

Lorie Kneeshaw is inviting you to a scheduled Zoom meeting.

Topic: Committee Meetings Week of October 12

Time: This is a recurring meeting Join Zoom Meeting @

www.Zoom.us

Meeting ID: 830 2778 7131Password: 122334

Dial by your location +1 312 626 6799 US (Chicago)

Meeting ID: 830 2778 7131Password: 122334

10:30 AM to 11:30 AM

Policy Committee

Calendar:

District Calendar

14

Oct 14

8:00 AM to 11:00 AM

AHS SAT/NMSQT Testing

Calendar:

High School Calendar

11:00 AM to 12:00 PM

Exec/Personnel Committee

Calendar:

District Calendar

Lorie Kneeshaw is inviting you to a scheduled Zoom meeting.

Join Zoom Meeting

www.Zoom.us

Meeting ID: 830 2778 7131 Passcode: 122334

Dial by your location

+1 312 626 6799

US (Chicago)

Meeting ID: 830 2778 7131 Passcode: 122334

11:30 AM to 3:30 PM

Alpena Early College Office Hours at ACC CTR 110A

Location:

Alpena Community College, 665 Johnson St, Alpena, MI 49707, USA

Calendar:

Early College Calendar

11:30 AM to 3:30 PM

Alpena Early College Office Hours at ACC CTR 110A

Location:

Alpena Community College, 665 Johnson St, Alpena, MI 49707, USA

6:00 PM to 7:00 PM

Lincoln PAC Meeting

Location:

Lincoln Elementary School, 309 W Lake St, Alpena, MI 49707, USA

Calendar:

Lincoln Elementary Calendar

15

Oct 15

11:30 AM to 3:30 PM

Alpena Early College Office Hours at ACC CTR 110A

Location:

Alpena Community College, 665 Johnson St, Alpena, MI 49707, USA

11:30 AM to 3:30 PM

Alpena Early College Office Hours at ACC CTR 110A

Location:

Alpena Community College, 665 Johnson St, Alpena, MI 49707, USA

Calendar:

Early College Calendar

4:15 PM to 5:15 PM

Hinks PAC Meeting Hinks Gym

Calendar:

Hinks Elementary Calendar

16

Oct 16

6:00 PM to 6:15 PM

Eagle Edition News (via Schoolmessenger)

Calendar:

Ella White Elementary Calendar

17
18
19

Oct 19

5:30 PM to 7:30 PM

BOE Meeting

Calendar:

District Calendar

Lorie Kneeshaw, Board Secretary, is inviting you to a scheduled Zoom meeting of the Alpena Public Schools Board of Education regular meeting.

10.19.20 Board Agenda

Join Zoom Meeting at

www.Zoom.us

Meeting ID: 873 3475 8233

Password: apsboe

Dial by your location

+1 312 626 6799

US (Chicago)

Meeting ID: 873 3475 8233

Password: 726313

20

Oct 20

4:00 PM to 5:00 PM

PAC Meeting

Calendar:

Besser Elementary Calendar

This event has a video call. Join: https://meet.google.com/ixv-puvm-sma (US) +1 314-730-0965 PIN: 372128141#

21

Oct 21

11:30 AM to 3:30 PM

Alpena Early College Office Hours at ACC CTR 110A

Location:

Alpena Community College, 665 Johnson St, Alpena, MI 49707, USA

Calendar:

Early College Calendar

11:30 AM to 3:30 PM

Alpena Early College Office Hours at ACC CTR 110A

Location:

Alpena Community College, 665 Johnson St, Alpena, MI 49707, USA

22

Oct 22

11:30 AM to 3:30 PM

Alpena Early College Office Hours at ACC CTR 110A

Location:

Alpena Community College, 665 Johnson St, Alpena, MI 49707, USA

Calendar:

Early College Calendar

11:30 AM to 3:30 PM

Alpena Early College Office Hours at ACC CTR 110A

Location:

Alpena Community College, 665 Johnson St, Alpena, MI 49707, USA

23

Oct 23

6:00 PM to 6:15 PM

Eagle Edition News (via Schoolmessenger)

Calendar:

Ella White Elementary Calendar

24
25
26

Oct 26

AHS Senior Pictures Due to Yearbook

Calendar:

High School Calendar

27
28

Oct 28

11:30 AM to 3:30 PM

Alpena Early College Office Hours at ACC CTR 110A

Location:

Alpena Community College, 665 Johnson St, Alpena, MI 49707, USA

Calendar:

Early College Calendar

11:30 AM to 3:30 PM

Alpena Early College Office Hours at ACC CTR 110A

Location:

Alpena Community College, 665 Johnson St, Alpena, MI 49707, USA

29

Oct 29

11:30 AM to 3:30 PM

Alpena Early College Office Hours at ACC CTR 110A

Location:

Alpena Community College, 665 Johnson St, Alpena, MI 49707, USA

Calendar:

Early College Calendar

11:30 AM to 3:30 PM

Alpena Early College Office Hours at ACC CTR 110A

Location:

Alpena Community College, 665 Johnson St, Alpena, MI 49707, USA

30

Oct 30

2:00 PM to 4:00 PM

Hinks Trunk or Treat 2-4PM

Calendar:

Hinks Elementary Calendar

Hinks students only. How can each class have fun with this, you may ask...

Each classroom is encouraged to select one book they are currently reading or have read.
On the day of the event, students may dress up as a book character of the selected class book.
Each Cohort will go through the trunk or treat line up as a group. Please see schedule below.



Classroom Trunk or Treat Schedule October 30, 2020

2:00-2:15 Kindergarten


2:15-2:30 1st Grade

2:30-2:45 2nd Grade

2:45-3:00 3rd Grade

3:00-3:15 4th Grade

3:15-3:30 5th Grade


6:00 PM to 6:15 PM

Eagle Edition News (via Schoolmessenger)

Calendar:

Ella White Elementary Calendar

31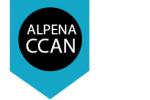 Alpena CCAN
Alpena Career & College Access Network
December 11, 2019
Board of Education November Good News
The Board of Education is proud to share the Good News! from the November 18 regular meeting.
December 11, 2019
Board of Education October Good News!
The Board of Education shares the October "Good News!" about the great things happening in the District.
Annual Reports
Beginning with the 2009-10 academic year, the State of Michigan has provided families, communities and schools with a comprehensive report of school progress. This Annual Education Report (AER) takes data collected from schools on student achievement and teacher qualifications and presents this along with information on school and district Adequate Yearly Progress (AYP) status. Combined with the appropriate building or district Cover Letter, these two documents give a complete report that meets the requirements of the Federal No Child Left Behind Act of 2001 (NCLB) and Michigan's PA 25 of 1990.
These documents may be viewed online or downloaded and printed (warning: some documents are lengthy). Buildings are listed below alphabetically with the full district report at the end.
Ella White Elementary Cover Letter
Ella White Elementary AER

Wilson Elementary Cover Letter
Wilson Elementary AER
Alpena Public Schools District Cover Letter
Alpena Public Schools District AER