Mechatronics- New 2018-19!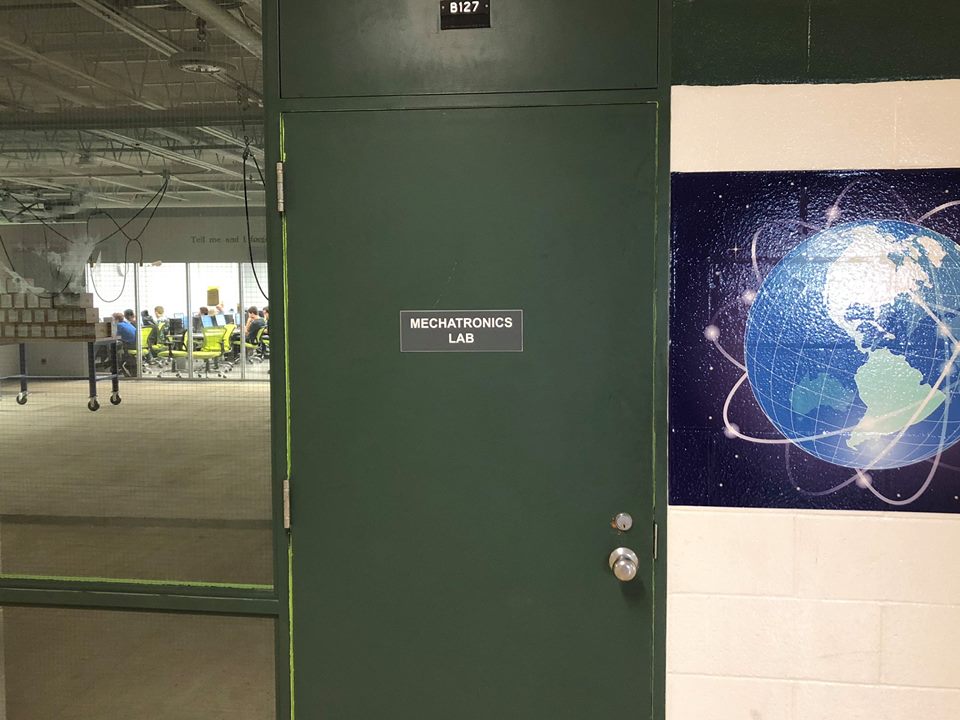 Hands on!
Classes
Mechatronics and Design Lab
Mechatronics & Design Lab is a unique program that incorporates math, innovative, and critical thinking and engineering along with hands-on training in design processes. Students in the Mechatronics & Design Lab program learn Computer-Aided Design (CAD) and Computer-Aided Manufacturing (CAM). Students learn about electronics, robotics, equipment controls and sensors, programming, hydraulics/pneumatics, Additionally, students can shape woods, metals and other materials on machines such as lathes, mills, grinders, drill presses and band saws manually and through the sophisticated application of computers. Students will also have the opportunity to design 3-dimensional objects on the CAD system that can then be made into prototypes using a 3D printer or create new processes using robotics. The Mechatronics & Design Lab uses state of the art equipment which is similar in all respects to those found in area industry.
This course counts towards fulfillment of the Visual, Performing and Applied Arts Requirement
This course may earn college credit through College Articulation - See nemi-earncollegecredit.com