Enrolling in Online Classes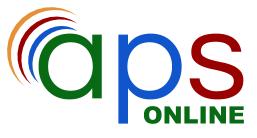 Follow these steps to enroll in the APS Online Education Program at Alpena Public Schools.
Step 1
Enroll with Alpena Public Schools. Visit our Enrollment page to learn what do to. (Already a registered APS student? Skip to step 2).
Step 2
Complete the Student Application Form.
Step 3
Complete the Online Course Readiness Survey.
Step 4
Send these documents to APS Online Education by any of the following:
Email - OnlineEd@alpenaschools.com
Mail - 3303 South Third Alpena, Mi 49707
Fax - (989) 358-5205
Step 5
After submitting the documents above for pre-approval you will be assigned a counselor to create a list of courses to maintain your graduation track.
Step 6
Meet with the APS Online Coordinator to discuss program requirements/expectations and fill out the Student Contract.