Enrolling in Online Classes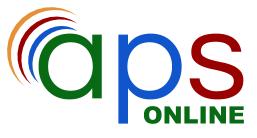 Online schooling is available to students K-12. Follow these steps to enroll in the APS Online Education Program at Alpena Public Schools.
Step 1
Enroll with Alpena Public Schools. Visit our Enrollment page to learn what do to.
Step 2
You will be assigned a counselor/administrator. They will contact you closer to the start of
the school year to determine your online class schedule.
Step 3
Meet with the APS Online Coordinator or your APS Online Mentor to discuss program requirements/expectations and review online expectations.