Wilson Elementary
Wilson Elementary School is located in Wilson Township in Alpena County in northeastern Michigan within easy driving distance of the City of Alpena. We serve a population of about 250 K-5 students from the Green, Long Rapids and Wilson Townships in Alpena County.
Wilson Elementary School opened in 1957 as an elementary school of the K-8 Wilson Twp. School District. With a campus located on ten acres of former farmland, Wilson became part of the Alpena Public Schools during consolidation in the early 1960's. In 1967, 7th and 8th grade students began to attend Thunder Bay Junior High School. Wilson served grades K-6 until 2010 when 6th graders moved to Thunder Bay Junior High as well.
BOE Meeting 5:30 pm

Aug 20

5:30 PM to 7:30 PM

District Calendar

TBJH Schedule Pickup [Times TBD]

Aug 21

District Calendar

Elementary Buildings School Welcome

Aug 22

4:30 PM to 6:00 PM

District Calendar

All elementary building will be open from 4:30 - 6 pm so parents and students can find their classrooms and get comfortable with their new surroundings.

First Day of the 2018/2019 School Year at APS

Aug 27

District Calendar

NO SCHOOL - Labor Day Holiday

Aug 31

District Calendar

May 16, 2018
Meal Charging Policy Published
Alpena Public Schools has published a Meal Charging Policy. Charging for school meals refers to any time a student does not have enough money to cover the price of a meal at the point of sale. The policy seeks to protect the dignity of students while maintaining the integrity of our Food Service Program.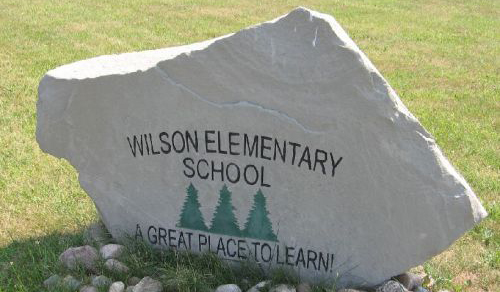 Schedule
8:44 - Doors Open/Breakfast
8:54 - Instruction Begins
4:03 - Dismissal
Half-Day Dismissal - 12:06
Recess/Lunch
12:00-12:20 - K, K/1, 1st, 2nd
12:30-12:50 - 2/3, 3rd, 4th, 5th
Elementary Links