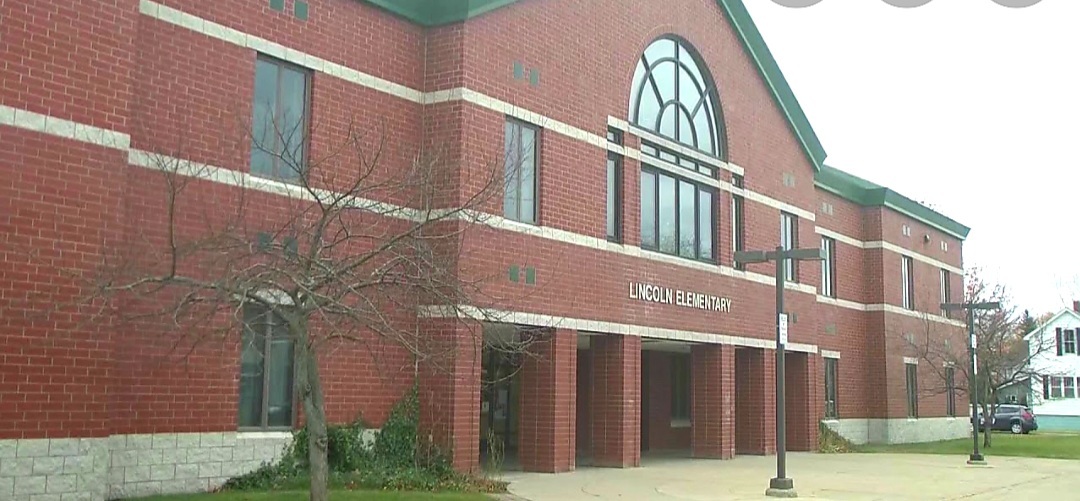 Lincoln Elementary
Welcome to Lincoln Elementary!
The original Lincoln Elementary School building was built in 1942. In the spring of 1996, a bond was passed to replace the building with a new one to be built on the same site. We began the 1998-1999 year in our new school.
Mission at Lincoln is to guide students to "learn their way" to a successful future.
---
Lincoln School now serves grades K-5 in its state-of-the-art facility. Between every two classrooms is a mini lab/pod area that is networked throughout our school. In addition, we one beautiful multi-media center, a new front office area, Principal's office, Multipurpose room with a mural with space for Physical Education, speech room, offices for School Success and Title services, spacious conference room, combination music room/stage, a wonderful project room that is used for Art, and much more!
Calendar

Previous

October

2021

Next

S
M
T
W
T
F
S
1
2
3
4

Oct 4

5:30 PM to 7:30 PM

Board of Education Retreat

Calendar:

District Calendar

The Board of Education's scheduled Retreat meeting this evening is a

Board Governance Workshop presented by MSAB Facilitator, Rick Diebold.

10.04.21 Board Retreat

Agenda

5
6

Oct 6

6:00 PM to 7:30 PM

AHS College and Career Night

Calendar:

District Calendar

Held in the AHS gymnasium

7
8
9
10
11
12

Oct 12

Professional Development PM

Calendar:

District Calendar

Students AM

Calendar:

District Calendar

11:45 AM to 12:00 PM

Half day for Students

Calendar:

Lincoln Elementary Calendar

13
14
15
16
17
18

Oct 18

5:15 PM

Wilson Ribbon Cutting

Calendar:

District Calendar

5:30 PM to 7:30 PM

BOE Meeting

Location:

Wilson Elementary School, 4999 Herron Rd, Herron, MI 49744, USA

Calendar:

District Calendar

19
20
21

Oct 21

8:30 AM to 8:45 AM

Conference forms due

Calendar:

Lincoln Elementary Calendar

22
23
24
25
26
27
28

Oct 28

AM Students- PM Parent/Teacher Conferences

Calendar:

District Calendar

11:45 AM to 12:00 PM

Half day for Students/Conferences held in PM

Calendar:

Lincoln Elementary Calendar

29

Oct 29

No Students - AM Parent/Teacher Conferences - PM Teachers Off

Calendar:

District Calendar

8:30 AM to 8:45 AM

No School for Students/Conferences held in AM

Calendar:

Lincoln Elementary Calendar

30
31
AM Students- PM Parent/Teacher Conferences

Calendar:

District Calendar

Half day for Students/Conferences held in PM

Time:

11:45 AM to 12:00 PM

Calendar:

Lincoln Elementary Calendar

No Students - AM Parent/Teacher Conferences - PM Teachers Off

Calendar:

District Calendar

No School for Students/Conferences held in AM

Calendar:

Lincoln Elementary Calendar