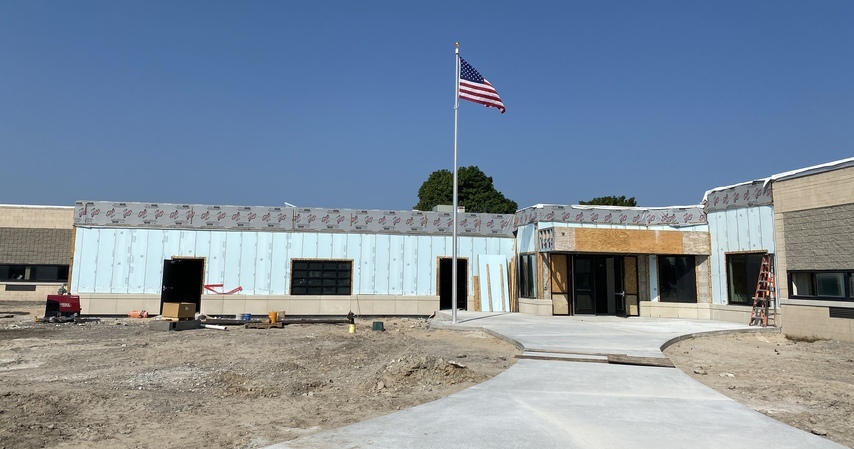 Ella White Elementary

---
Ella White School is a K-5 elementary school located in the city of Alpena. It has an enrollment of about 466 students, with as many as half the students living within walking distance of this neighborhood school.
This school is an established facility in the community, having been built in 1950 with additions constructed in the late 50's/early 60's and again in the 90's. In 2021, Ella White underwent extensive upgrades thanks to the 2020 Safe, Warm, Dry Bond. Upgrades included new flooring, cabinets, Main Office, parking lot, playground, and heating system.
Although located in the City of Alpena, At the present time, our facility is used to its capacity, including after-hours usage by the community, parents and students.
Ella White Elementary School's Vision: "Shaping Successful Students With Compassion."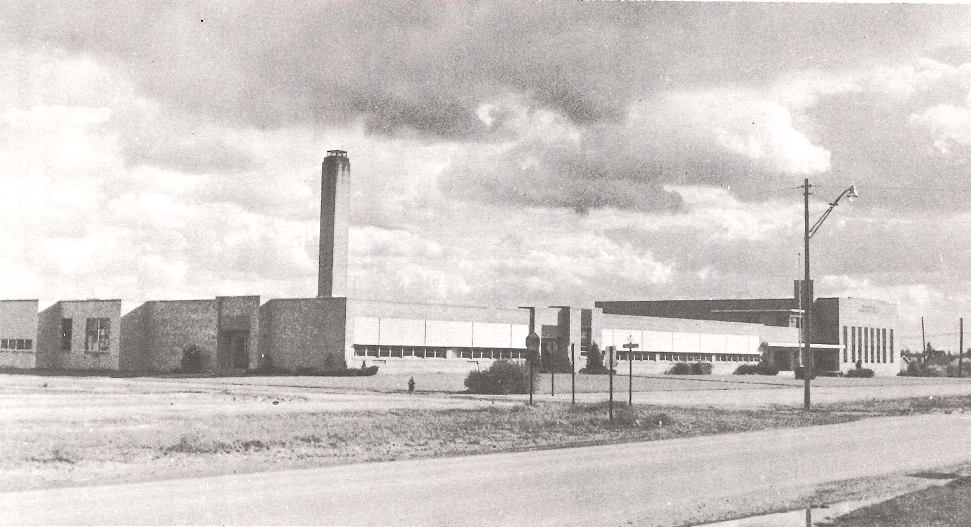 Ella White in 1952
Calendar

Previous

October

2021

Next

S
M
T
W
T
F
S
1

Oct 1

Ella White - Popcorn Friday

Calendar:

Ella White Elementary Calendar

2
3
4

Oct 4

Ella White Picture Day

Calendar:

Ella White Elementary Calendar

8:15 AM to 11:00 AM

Book Fair

Calendar:

Ella White Elementary Calendar

3:00 PM to 4:00 PM

Book Fair

Calendar:

Ella White Elementary Calendar

5

Oct 5

8:15 AM to 11:00 AM

Book Fair

Calendar:

Ella White Elementary Calendar

3:00 PM to 4:00 PM

Book Fair

Calendar:

Ella White Elementary Calendar

6

Oct 6

8:15 AM to 11:00 AM

Book Fair

Calendar:

Ella White Elementary Calendar

3:00 PM to 4:00 PM

Book Fair

Calendar:

Ella White Elementary Calendar

7

Oct 7

8:15 AM to 11:00 AM

Book Fair

Calendar:

Ella White Elementary Calendar

3:00 PM to 4:00 PM

Book Fair

Calendar:

Ella White Elementary Calendar

5:00 PM to 7:00 PM

Book Fair

Calendar:

Ella White Elementary Calendar

8

Oct 8

8:15 AM to 11:00 AM

Book Fair

Calendar:

Ella White Elementary Calendar

4:30 PM to 5:30 PM

Homecoming Parade

Calendar:

Ella White Elementary Calendar

9
10
11

Oct 11

6:00 PM to 7:00 PM

PTO Meeting

Location:

Ella White Elementary School, 201 N Ripley Blvd, Alpena, MI 49707, USA

Calendar:

Ella White Elementary Calendar

12

Oct 12

Half Day for Students/PM PD

Calendar:

Ella White Elementary Calendar

13

Oct 13

9:15 AM to 1:25 PM

Starbase (Bates/Smith)

Calendar:

Ella White Elementary Calendar

14
15
16
17
18
19
20

Oct 20

Unity Day

Calendar:

Ella White Elementary Calendar

21
22
23
24
25
26
27

Oct 27

4:00 PM

SOAR Certificates Due

Calendar:

Ella White Elementary Calendar

28
29
30
31
SOAR Certificates Due

Calendar:

Ella White Elementary Calendar

AM Students- PM Parent/Teacher Conferences

Calendar:

District Calendar

No Students - AM Parent/Teacher Conferences - PM Teachers Off

Calendar:

District Calendar

Ella White - Popcorn Friday

Calendar:

Ella White Elementary Calendar