Besser Elementary
Besser Elementary School is located in the City of Alpena in northeastern Michigan. We are one of six elementary schools currently operated by the Alpena Public School District.
Besser serves a population of approximately 375 K-5 students from the City and Township of Alpena. About 16% of our students attend Besser from other district elementary schools by "special permission" via the district's open enrollment policy. Students from other school districts may also attend Besser Elementary to benefit from the Hearing Impaired program. Alpena Public Schools also supports a preschool program on the Besser campus with 33 children enrolled.
Located on twenty acres of land donated by local philanthropist Jesse Besser, the school opened in 1958 as an elementary school of the K-8 Thunder Bay School District. Besser became part of Alpena Public Schools as a junior high school in 1963. Due to declining enrollment, Besser was closed from 1983 until it reopened in 1986 as an elementary school.
Calendar

‹

June

2018

›

S
M
T
W
T
F
S
1
2
3
4

Jun 4

FIELD DAY

Besser Elementary School, 375 Wilson St, Alpena, MI 49707, USA

Besser Elementary Calendar

5
6
7

Jun 7

4:00 PM to 5:00 PM

Besser PAC Meeting

Besser Elementary Calendar

8

Jun 8

5:00 PM to 6:00 PM

Public Meeting 5 PM

District Calendar

An opportunity for the public to ask questions about transportation services.

9
10
11

Jun 11

Half Day for Students (PM Off)

District Calendar

PM Teacher Records

District Calendar

10:00 AM to 11:00 AM

Policy Comm.

District Calendar

12

Jun 12

End Semester 2

District Calendar

Half Day for Students (PM Off)

District Calendar

Last Day for Students

District Calendar

PM Teacher Records

District Calendar

9:00 AM to 10:00 AM

C/T Cmte

District Calendar

This event has a Google Hangouts video call. Join: https://hangouts.google.com/hangouts/_/alpenaschools.com/c-t-cmte?hceid=YWxwZW5hc2Nob29scy5jb21fdDhsNDdrZG9pMzdka2xwc3BoOXU2MWg2YzRAZ3JvdXAuY2FsZW5kYXIuZ29vZ2xlLmNvbQ.m2tqgpq1efnovauc2dpcimlico&hs=121

13

Jun 13

9:00 AM to 10:00 AM

Property Cmte CANCELLED

District Calendar

9:30 AM to 10:30 AM

Finance Cmte

District Calendar

11:00 AM to 12:00 PM

Executive Committee

District Calendar

14
15
16
17
18

Jun 18

5:30 PM to 7:30 PM

BOE Meeting 5:30 pm

District Calendar

19
20
21
22
23
24
25
26
27
28
29
30
May 16, 2018
Meal Charging Policy Published
Alpena Public Schools has published a Meal Charging Policy. Charging for school meals refers to any time a student does not have enough money to cover the price of a meal at the point of sale. The policy seeks to protect the dignity of students while maintaining the integrity of our Food Service Program.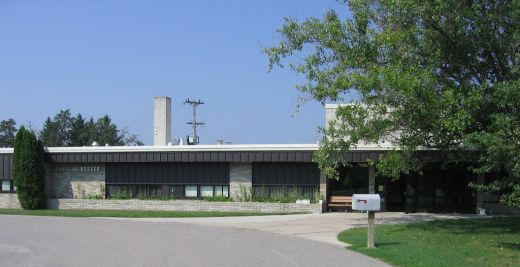 Schedule
8:20 - Doors Open/Breakfast
8:33 - Instruction Begins
3:42 - Dismissal
Half-Day Dismissal - 11:45
Recess/Lunch:
11:25-12:10 - 4th & 5th
11:55-12:40 - 2nd & 3rd
12:25-1:10 - Kdg & 1st
Elementary Links