Besser Elementary
Besser Elementary School is located in the City of Alpena in northeastern Michigan. We are one of six elementary schools currently operated by the Alpena Public School District.
Besser serves a population of approximately 425 K-5 students from the City and Township of Alpena. About 16% of our students attend Besser from other district elementary schools by "special permission" via the district's open enrollment policy. Students from other school districts may also attend Besser Elementary to benefit from the Hearing Impaired program. Alpena Public Schools also supports a preschool program on the Besser campus with 35 children enrolled.
Located on twenty acres of land donated by local philanthropist Jesse Besser, the school opened in 1958 as an elementary school of the K-8 Thunder Bay School District. Besser became part of Alpena Public Schools as a junior high school in 1963. Due to declining enrollment, Besser was closed from 1983 until it reopened in 1986 as an elementary school.
Calendar

Previous

July

2021

Next

S
M
T
W
T
F
S
1
2
3
4
5

Jul 5

APS Closed - Federal Holiday Observance

Calendar:

District Calendar

6
7
8
9
10
11
12
13

Jul 13

9:00 AM to 10:30 AM

C&T Committee - CANCELED

Calendar:

District Calendar

This meeting has been canceled due to a lack of agenda items.

10:30 AM to 11:30 AM

Policy Committee Canceled

Calendar:

District Calendar

Canceled due to lack of agenda items.

14

Jul 14

10:00 AM to 11:00 AM

Finance Committee

Calendar:

District Calendar

The Finance Committee meets in the Gerry Ludwig Board Room, 2373 Gordon Road, Alpena, MI 49707

07.14.21 Finance Agenda

11:00 AM to 12:00 PM

Exec/Personnel Committee

Calendar:

District Calendar

07.14.21 Executive/Personnel Agenda

This meeting will be held in-person in the Gerry Ludwig Board Room, 2373 Gordon Rd., Alpena, MI 49707.

Effective June 7, masks are recommended in Alpena Public Schools for all staff and students. This recommendation extends into summer school, summer athletic camps, and all school-related activities. Thank you for your patience and understanding during an extremely challenging time for all. We appreciate your continued support.

Please review these CDC guidelines:

| | |
| --- | --- |
| Fully vaccinated or Medically cannot tolerate a face mask | People do not need to wear masks. |
| Unvaccinated | The CDC strongly recommends mask usage indoors, outdoors and in crowded situations for unvaccinated people, including children. |
| Weakened immune system | The CDC recommends masks and distancing. |

15
16

Jul 16

10:00 AM to 11:00 AM

Property Committee

Calendar:

District Calendar

17
18
19

Jul 19

5:30 PM to 7:30 PM

BOE Meeting

Calendar:

District Calendar

This meeting will be held in-person in the Gerry Ludwig Board Room, 2373 Gordon Rd., Alpena, MI 49707.




Please review these CDC mask guidelines:


| | |
| --- | --- |
| Fully vaccinated or Medically cannot tolerate a face mask | People do not need to wear masks. |
| Unvaccinated | The CDC strongly recommends mask usage indoors, outdoors and in crowded situations for unvaccinated people, including children. |
| Weakened immune system | The CDC recommends masks and distancing. |

20
21
22
23
24
25
26
27
28
29
30
31
APS Community Town Hall Meeting

Location:

Alpena Senior High School, 3303 S 3rd Ave, Alpena, MI 49707, USA

Calendar:

District Calendar

Join APS Superintendent David Rabbideau for an engaging and interactive evening of dialogue for members of the Alpena Community and School District. Topics of focus will be those that have been shared recently with the Board of Education.

APS Online Parent Meeting

Calendar:

District Calendar

Informational Meeting for any Alpena Public School parent interested in APS Online for Fall, 2021

Property Committee

Time:

10:00 AM to 11:00 AM

Calendar:

District Calendar

BOE Meeting

Calendar:

District Calendar

This meeting will be held in-person in the Gerry Ludwig Board Room, 2373 Gordon Rd., Alpena, MI 49707.




Please review these CDC mask guidelines:


| | |
| --- | --- |
| Fully vaccinated or Medically cannot tolerate a face mask | People do not need to wear masks. |
| Unvaccinated | The CDC strongly recommends mask usage indoors, outdoors and in crowded situations for unvaccinated people, including children. |
| Weakened immune system | The CDC recommends masks and distancing. |

New Teachers Orientation

Calendar:

District Calendar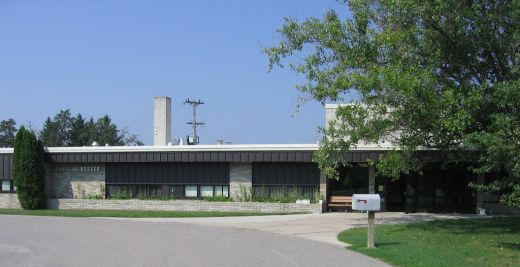 Schedule
9:20 - Doors Open/Breakfast
9:33 - Instruction Begins
3:42 - Dismissal
Recess/Lunch
10:55-11:40 - Kdg (Recess-Lunch)
11:00-11:45 - 4th Grade (Lunch-Recess)
11:25-12:10 - 5th Grade (Lunch-Recess)
11:50-12:35 - 2nd Grade (Lunch-Recess)
12:15-1:00 - 3rd Grade (Lunch-Recess)
12:40-1:25 - 1st Grade (Lunch-Recess)
Elementary Links