Back-to-School FAQs
FAQs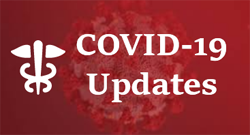 Click to view the latest version of our Frequently Asked Questions for more information about the district's plans for returning to school. Check back often and we will updated the information to reflect any changes.
Return to School Presentations
Elementary (JK-5th)

Elementary Return to School Presentation recorded Tuesday, August 18, 2020

Informational Slides for Elementary Return to School Presentation
Secondary (6-12th)

Secondary Return to School Presentation recorded Wednesday, August 19, 2020

Informational Slides for Secondary Return to School Presentation
COVID-19 Preparedness
The Board of Education has approved our district's COVID-19 Preparedness and Response Plan. Learn more by visiting our COVID-19 Plan page.
Need to Register A Child for School?
Visit our Registration Page.
Information & Resources
Need to ask a different question? If you need to talk to someone in a particular department, please call the following numbers:

Business Office - 358-5000

Enrollment Office - 358-5025

Human Resources - 358-5032

Food Service - 358-5020

Superintendent's Office - 358-5042

211 - Dial 211 to get help with food, housing, paying bills, family crisis, etc.
NEMSCA Resources - Get information on local resources and how they have been modified due to COVID-19.
District Health Department #4 - Track how many tests have been given in this service area.
If your family has experienced a change in income, you may be newly eligible for food assistance benefits. See this information about the Pandemic EBT Program.
Educational Resources
Visit our For Students page for lots of resources and ideas to keep students' minds engaged and learning. Note that all activities are optional. APS is not requiring or assigning any work at this time.