Employment Opportunities
As one of the largest employers in Northeast Michigan, Alpena Public Schools employs approximately 600 people in a variety of skilled and professional occupations.
It is the policy of Alpena Public Schools that no candidate for a position in the district shall be discriminated against on the basis of race, color, religion, national origin or citizenship status, creed or ancestry, age, gender, marital status, non-disqualifying disability, physical appearance, or other protected categories.
WillSub
Alpena Public Schools contracts with the WillSub service for substitute custodians, food service workers, secretaries and teachers. Individuals who wish to work as substitute staff for Alpena Public Schools should NOT complete the application form above. Instead, follow these steps to complete the required application and online training through Global Compliance Network:
Visit www.pcmiservices.com.
Click on the Apply Now link in the middle of the page.
Click the Start a New Account button.
You will be prompted to complete a four-step enrollment process; application, fingerprinting, online training, and uploading of required documentation.
Search & Apply for Jobs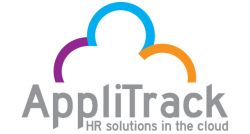 Alpena Public Schools is part of a consortium of area districts working together to make the process of seeking and applying for a job easy and efficient.
We use the AppliTrack service to allow candidates to find jobs and submit required applications and paperwork in a secure, online environment.
Follow the link below to search for open positions with Alpena Public Schools as well as with Alcona Community Schools, Hillman Schools and the Alpena-Montmorency-Alcona Area ESD. Then create a free account and apply online.

Begin your job search here!